Turn the text into the original promo in minutes. New After Effects project creates a stop-motion animation in the style of leather text. Combine leather, denim, fabric textures that are part of the project. Easy and simple to set up a template thanks to a detailed video tutorial. Change the color and font of typography that attracts attention. Get a set of popular social network logos for online marketing. Create original typography in minutes.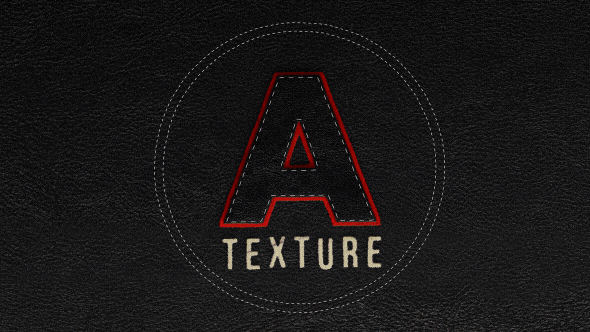 Full HD resolution.
100% After Effects
Universal Expressions
No plugins required
Over 30 alternative texture
Social logo animation
Modular Structure
After Effects CS5.5 or higher
Video Tutorial included
Misic not included in to the project
Music used in peview: here
Typography Fashion, Fashion week, Fashion show, Fashion work, Fashion story, Fashions, Vogue, Corporate Promo, Business Promo, Corporate Intro, Company Promo, Sport Promo, Sport Opener, Sport Intro, Music Promo, Fashion Promo, Event Promotion, Product Explainer, Product Description, Product, Demo, Demo Reel, Typography Explainer Video, Kinetic Typography Intro, Youtube Channel Promo, Website Intro, Travel Promo, Documentary Promo, Action Promo, App Promo, Music Event, Broadcast/TV Show, Trailer, Digital Marketing, Social, minimal, clean, lovely, parallax, inspired, travel, quick slideshow, photo, scrolling, corporate, business, elegance, fashion, automotive, holiday, vacation, wedding, simple, special event, photo album, Christmas, birthday, night party, presentation slideshow, inspirational, urban, anniversary, Memorial or bright moments, production reel, inspired, inspirational, sport,promo, motivational, business opener, corporate presentation, epic, trailer, intro, stylish, quick, modern, minimal titles, beautiful camera, mapping, wrap, 3d, projection, vintage, story, style, design, TV show or TV channel brand, broadcast package, awards, ceremony, oscar, Hollywood, magazine, app promo, mobile, store, shop, clothes, Holiday, Summer Journey, Travel Agency, Travel Adv, Vacation Promo, Summer intro, inspiring, Summer Vacation, Wedding Slideshow, Special Event, Travel Trailer, Travel Slideshow, Holiday Slideshow, Holiday Promo, Summer Memories, Family Trip, My Video, My Journey, Happiness,Moments, Love Story, Family Album, Video Display.