This is my new AE CS5 HD template, great as opener or for various advertisements. No third party plug-in needed (this project uses some of the CC plug-ins coming with the full version of AE. These CC plugins are not included in the trial versions of AE CS5 and AE CS5.5).
Duration: 58 seconds with numerous texts placeholders and dynamic presentation (draw attention to you and your stuff). Possible to add media placholders easily (explanations in the included PDF Help file).


Please, take a look at the ATOMEASYSLIDER project here:
http://videohive.net/item/atomeasyslider-hd-opener-2inone/662652


The music track used for the preview IS NOT INCLUDED. You can buy it on AudioJungle here:
http://audiojungle.net/item/deep-electro-house-track/460277
Music created by AdamJamesCuz.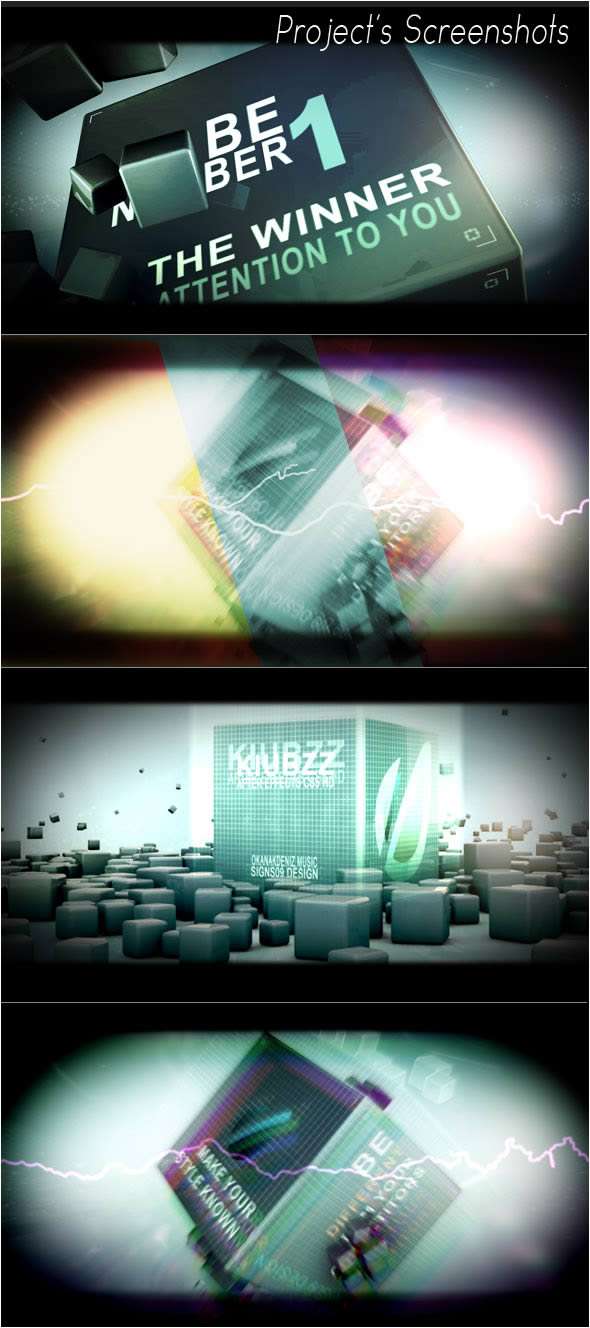 abstract opener, 3D dynamic introduction, cube box, outtro, gadgets project, corporate presentation, high tech intro, hitech stuff, videos displays, trailer presentation, business promotion, website advertisement