The "BEAUTIFUL DAY SLIDESHOW" AE CS 5.0 Full HD template is a clean slideshow template (2 minutes 15 seconds, 57 media and 44 texts placeholders) allowing you to create in minutes a great advertisement video for any kind of event or product.
This template fits very well in particular to memories album, special events (birthday, wedding…), journey memories gallery, photoor videos album/gallery.
This template package includes: global controls (define with one click color correction preset, dust fx, artifacts fx, vignette, bloom fx…), detailed html help file, free fonts links and music links…


AE CS 5.0 Full HD 1920×1080
57 Media placeholders
44 Texts spots
1 minute 15 seconds duration
No plugin required
Included HTML Help file
Easy and quick customization
Global controls
12 color correction presets included

Follow Us and our work on:











Detailed HTML help file. You can take a look at the Help File by clicking here. Take a look at this help file to understand the global controls system.


Music tracks are NOT included.
We used the music track IT's A BEAUTIFUL DAY created by the Master Elite AJ author TIM Mc MORRIS. This music track is NOT included. But fortunately you can buy it on Audiojungle: It's a beautiful day.


Browse our projects on our website. Browse our portfolio. After effects templates Portfolio/a>
After effects templates



Videos and pictures used for the preview file are NOT included. Special thanks to victor1558 for the flickr pictures video under CC licence: http://www.flickr.com/photos/76029035@N02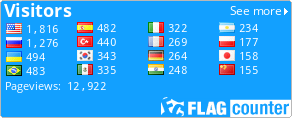 vintage, cinematic, special events, album, gallery, memories, modern, opener, photos, videos displays, slideshow, titles, retro style, wedding, valentine