AE CS4 FULL HD (1080p) including tablet presentation, holographic interface, hand gestures… Able to deal with more than 20 media holders. Numerous texts placeholders. Music track (MP3) and SFX (MP3 / specific SFX for each version) included. This music track ("New Technology") was especially created by OKANAKDENIZ for this project. This pack comes with 4 various looks. Duration: 1 minute 36 seconds (long version) and 1 min 11 seconds (short version). No third party plug-in needed (some of the CC plug-ins coming with AE full versions are used in this one). Elegant and classy (but also dynamic) shwocase/slideshow.

This package includes two different versions (long version: 96 seconds / short version: 70 seconds), 4 different looks for each version. All in all 8 different included projects files. PDF HELP file included. The VH Preview displays the long version (1 minute 36 seconds).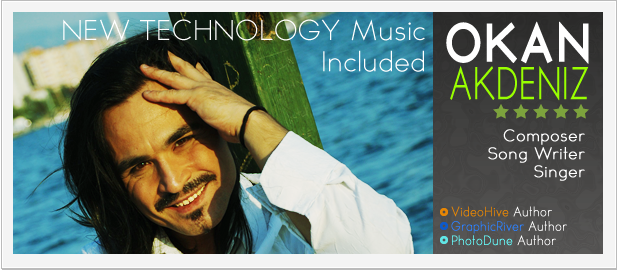 OTHER PROJECTS & COLLECTIONS























CLICK HERE to view my various AE templates COLLECTIONS.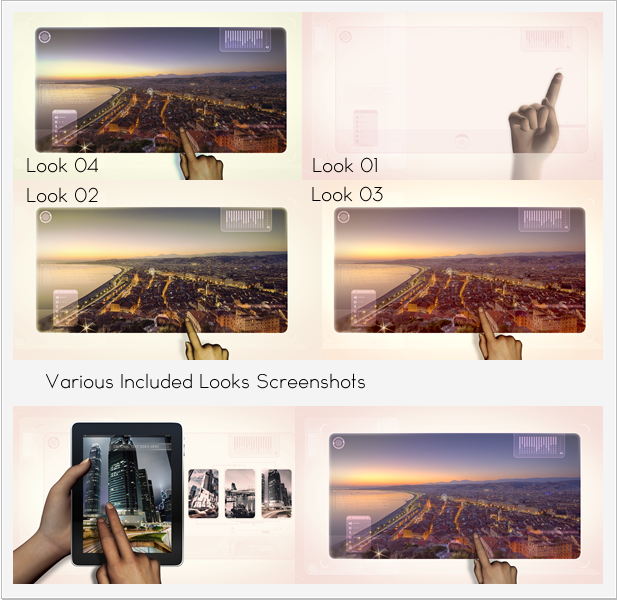 new technology, touch interface, apple ipad, apple iphone, futuristic interface, holographic touch, screen touch, hand gestures, touch style, multitouch, elegant slides, videos displays, click and push, tablet presentation, corporate slideshow, business promotion, website promotion tool, hitech gadgets