Instagram Stories With Monthly Update
Instagram Stories features everything you need to create your unique Instagram Stories directly from After Effects.
A simple yet powerful set up with monthly updates – no plugins required.

• 30+ Instagram Stories that will save your time and effort
• Monthly Update (get 10 New Stories every Month)
• Image Library Included
• BONUS of 6 exclusively illustrated and animated Stories
• Easy to Customize
• No plugins required
• Detailed Video tutorial with Voice Over
• After Effects CC 2014 and above

• Music Track: https://goo.gl/eJTRjF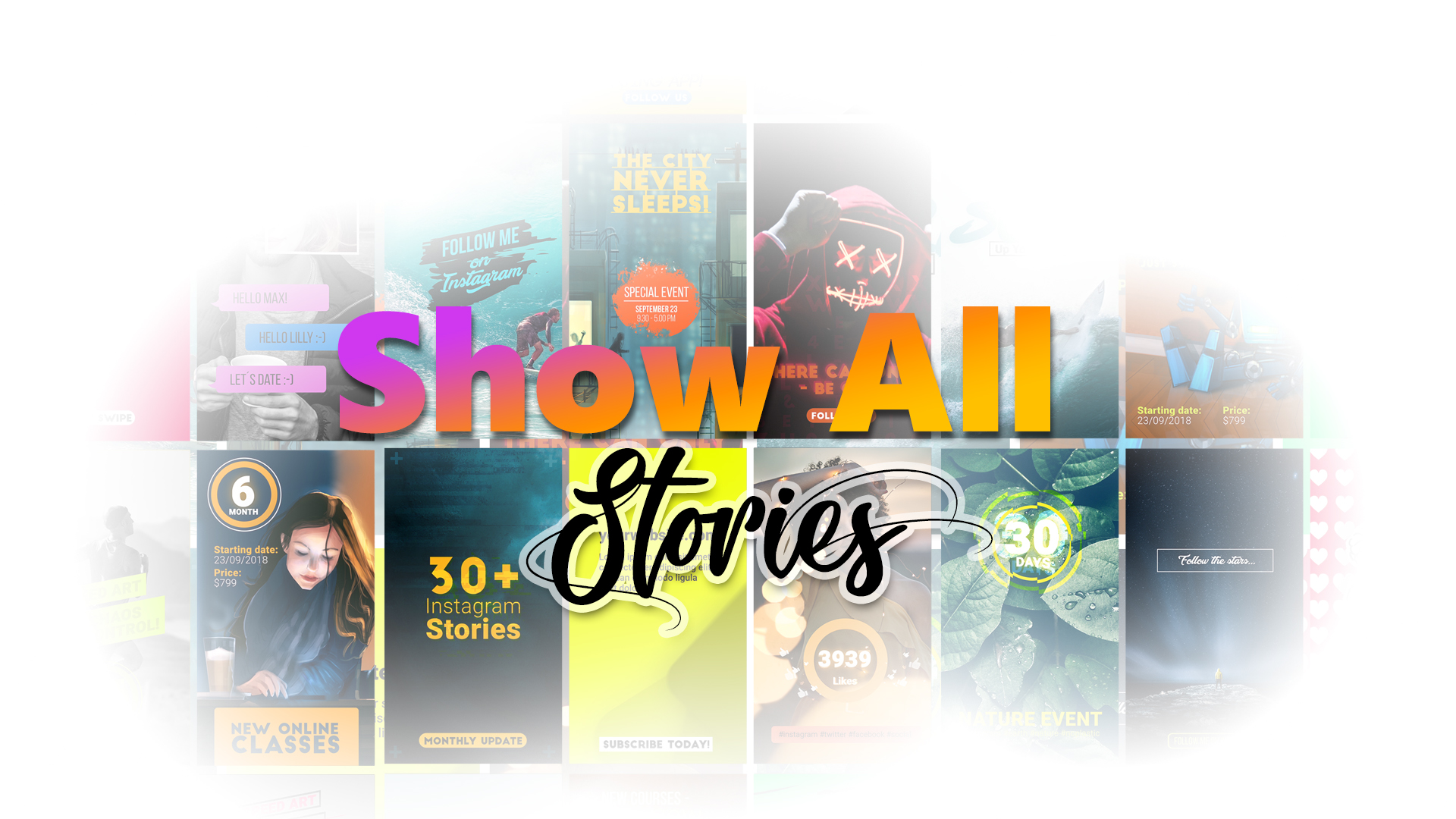 PLEASE RATE
If you like our work, let us know and rate this project. Thanks for your support!
WE ARE THERE FOR YOU
If you have any questions or suggestions, please don't hesitate to e-mail us at SUPPORT@SNOWCAKESTUDIOS.COM

GOOD LUCK AND LOTS OF FUN WITH YOUR PROJECT!

Your snowcake team
https://www.snowcakestudios.com
RECOMMENDED
TYPO IN MOTION

BOXX ME – Titles and Lower Thirds

OFFSET TITLES

RAIN DROPS WITH TITLES

PROFESSIONAL MOCKUP FOR DESIGNERS OR ARTISTS


FEATURED PROJECTS
PORTFOLIO