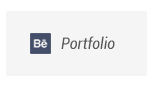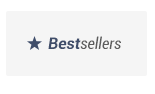 Instagram Stories Pack
Easily create unique, engaging and professional-looking animated Instagram Stories – just choose the template you like and start creating your own video story straight away!

This After Effects project can be successfully used to promote your special offers or flash sales, to drive traffic to your blog post, to show behind-the-scenes content or to announce an Instagram takeover! Use it also for how-to tutorials, blog post promotion, giveaways and discount coupons, announcements, news, and updates!

Have fun creating your Stories video – change texts & colors with the ease! Catch the attention of your followers and make your brand look great!

Topics
SHOPPING & SALES

ANNOUNCEMENTS

One powerful way how you can use Instagram Stories is to cover the announcements and news in your industry. This format works especially well for news agencies, online publications or media.
PROMO & EVENTS

It's fun and engaging to use IG Stories for announcing webinars, updates, live events, and much more. It doesn't have to be long: a simple who/when/where scheme will work perfectly well.
FOOD & COOKING

TIPS & ADVICES

Instagram Stories are a great place to share how-to videos. Share your secret how-to recipes and hacks, one story at a time.
QUOTES

Inspirational videos are extremely popular and shareable on social media. Make your Instagram Stories more inspiring by sharing some quotes.
SPORTS

Project features
30 animated scenes

AE CS5 or above

FullHD (1080×1920) vertical, 30fps

No plugins required

PDF tutorial is included

Video tutorial is included

Audio
Calm Summer Pop
by ToneCrate ( music is not included )
License agreements
Standard Licenses
In the case you need assistance with choosing license, please feel free to contact us!
Stay with us!
Just follow us and be the first to know about our new projects –
Click to Follow!
Your feedback is welcome!

More After Effects templates & projects from RGBA Design
Event Promo
|
Transitions
|
Event Promo
|
Sports Promo
|
Digital Promo
|
Event Promo
|
Promo News
|
News
|
Corporate Slideshow
|
Christmas
|
Christmas Slideshow
|
Slideshow Stardust
|
Wedding Titles
|
Awards
|
Wedding Titles
|
Light Show
|
Golden Stage Awards Version 4K
|
Brilliant Golden Stage 4K
|
Awards
|
Wedding Titles
|
Digital Slideshow
|
Wedding Slideshow
|
Promo
|
Quotes
|
Diamond Slideshow
|
Wedding Pack
|
Wedding Pack
|
Wedding Titles
|
Transitions Chromatic Aberration Pack
|
Stomp Box
|
Wedding Pack
|
Glitch Transitions 4K
|
Awards Slideshow
|
Cinematic Sci-Fi Titles
|
News Promo
|
Stars Awards
|
Typography
|
News Transitions
|
Intro Typography
|
Transitions Pack
|
Parallax Promo
|
Awards Golden Show
|
Slideshow Bokeh Story
|
Bokeh Lights Titles
|
Bokeh Lights
|
Glitch Transitions
|
Extreme Glitch Trailer
|
Glitch Lights Titles
|
Broadcast Quotes
|
Glitch Action
|
Night City
|
Golden Bokeh
|
World News Promo
|
Macro Titles
|
HUD Pack #1
|
HUD Pack #2
|
Awards Stage Video Background
|
Global Awards
|
Bokeh Titles
|
Earth Map Blue and Gold Video Background
|
Golden Revolving Light Stage Video Background
|
Sea Titles
|
Romantic Titles
|
Wedding
|
Wedding Titles