Inkman is a whiteboard mascot stickman figure that presents your logo & slogan or website info.
Use it as intro or opener to your web page, corporate video, or even broadcast tv show!

This is an HD AE CS4 project, very simple to edit it's logo & text, no need for extra plugins. (just cycore fx – standard with AE)



HD 1920×1080, 1280×720 or web 960×540 resolutions, ready to render.



Both music proposals in preview video are not included in main file. However, special compositions in the project ensure they will be automatically edited to this item's duration!

First music in preview: "Cafe connection" is free to download. Please read music license & credits:
cafe connection by morgantj is licensed under a Attribution (3.0).

Second music in preview: "That 50's show" by Audiojungle Author carbon8 can be purchased by clicking here!



With the help of the included pdf help file, you can make a version for your white logo if needed.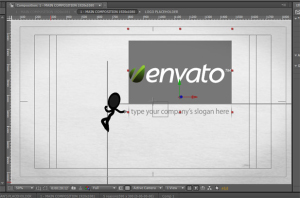 If you have any questions, I'll be glad to help you! – Steve314


:::




:::