After Effects CS4 and above
Full HD – 1920×1080 / 24fps / 15 sec
Very fast render – about 7 minutes on I7
The sound effects are included.
There are two placeholders where you can add your content. One inside the circle in the monster's mouth and the other one is the logo at the end.
You can change the colors of the monster, circle, smoke and background with custom controls.
The background can be changed with a picture or video.
The texture and color of the plane ( at the end where the logo is) can be changed too.
There are 6 different vector scratches. You can manually position the scratches around your logo for more interesting look.
PDF Documentation included.
A 3840×2160 image of the monster for print is included.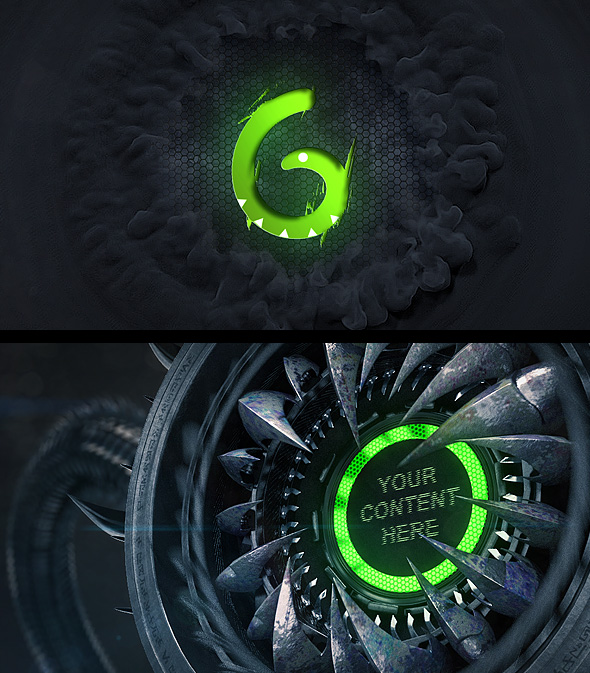 Changelog:
Update 1:
- Hi-Tech Monster is now Full HD
- It's easier to change the colors of the elements with custom controls.
- Video tutorial included