After Effects CS4 and above
Full HD – 1920×1080 / 24fps / 30 sec (the preview is a few sec longer but it can fit in 30 sec)
Render time – about 25 minutes on I7
There are 5 placeholders where you can add your text, pictures and videos (4 displays and the screen at the end). To add your content just drag and drop it inside the placeholder composition.
Easily change the colors of the different elements in the scene using custom controls. (12 types of metal, rock, concrete, lamps)
PDF Documentation included.
All sound effects are included. The sound effects are specially made for this project.
The music is not included. You can get it HERE "Melodic Dubstep 1" by weatheredmedia. If you purchase the music just replace it in the project and you will get the same sound as in the preview.
Font – The font used in the preview is free. There is a download link in the documentation.
As this project is based on pre-rendered footage, there are some limitations. For example you can not change the animation of the robots or the camera. Also the textures and materials of the elements can not be changed (but you can change the textures inside the placeholders. See the image below, where instead of a video we have a text and a texture for background in the placeholder).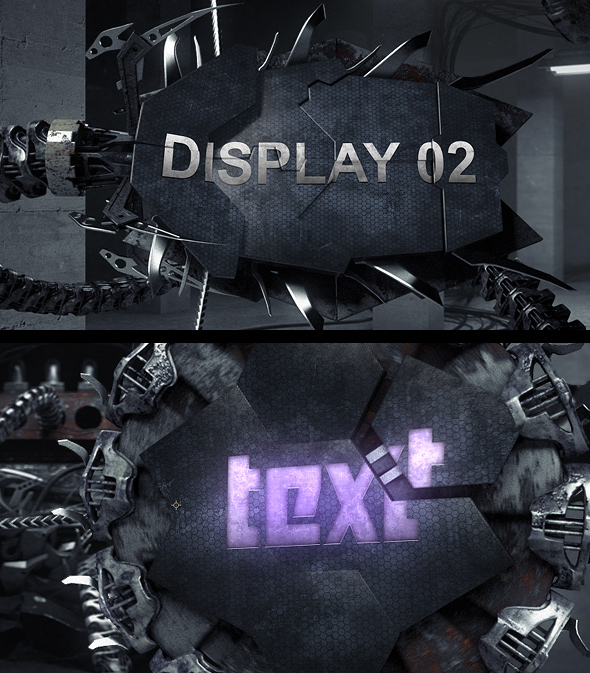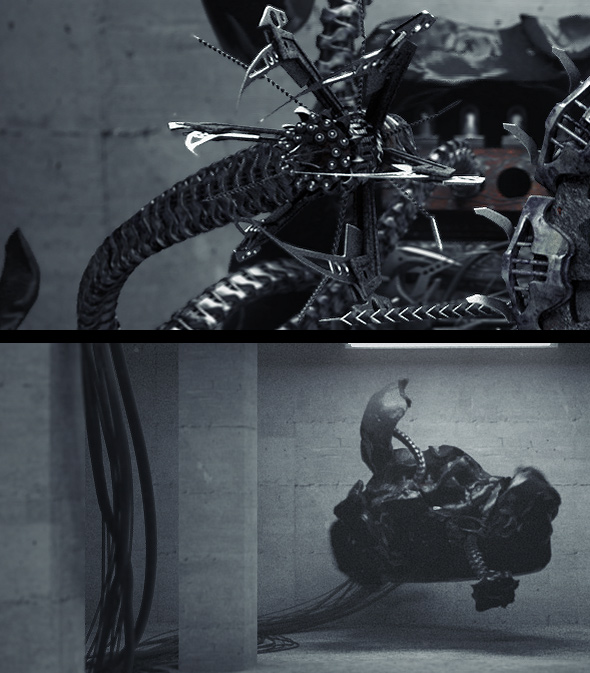 Changelog:
Update 1:
- The project is now Full HD
- New custom controls added
- Video tutorial included
Footage used in the preview:
(CC) Blender Foundation | mango.blender.org