This file should be very useful for those who need a Unique & grungy Title, opener, Fashion Promo, music album intro, grungy Presentation, Corporate or Casual Presentation, Channel ID. Movie Trailer Drama, Title Cinematic, Film, Feels great on a Website or on TV….music, entertainment, sports, travel, business, photo album, news, fashion,
All the Effects are Editable and understandable. Just replace photos and edit text
Remember, with creativity you can customize the file for your needs
This tile provide you a vast diversity in music ….This title/opener perfectly present your mind
if you want elegant creative project which perfectly suited you idea in making of title/opener in music and TV, for business promotion and presentation. expressing you view in fashion world to attract customer, expressing your feeling in photo album, can be use in news for headline, use for highlighting the incident happening in sports, with help of this file, you can replace image in a different style to attract for travelling.
This time Something Unique & different A grungy opener/ Title
"Hitch Grunge Ver 2" package CONTAINS : Multipurpose TITLE / Opener / Promo / video display, Bugs & End Credits Just set up your own TEXT or logo and you are ready to render
/ Title/Opener/Promo)
Bonus
FREE "Old Effects 5 .mov " / "2 Animated Flourish .mov" / " 2 Paint Effects .mov
Film Dirt & Scratches Elements PACK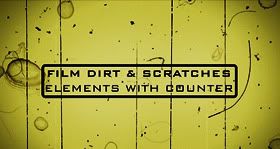 —-—-DESCRIPTION
A Hitch Grunge Ver 2 made in After Effects CS4 in Full HD ( 1920 X 1080 px ).
(Title/promo/End credits)
Compositions very easily customized.
Change the text, change the background color, change whatever you need.
Complete helpful instructions.
No extra plugins needed.
The font is free (included link).
music is not included in the Template, but if you want to get it, drop me an E-Mail, I am available for any help or Assistance, Enjoy
Thanks!
Please rate if you like my work !
you also Like
Hitch Grunge Ver 1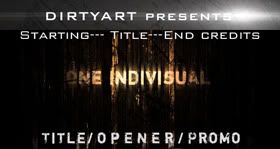 Unique Project Files