Happy Love Frames
This project is perfect to show your love, to present your best moments, to express your feelings,
to make other people happy, or to use it as an emotional opener arranged as a unique heart!
And the best: No plugins needed!
Features:
• Very easy to customize
• Full HD 1920×1080
• Duration: 25 seconds
• Cinematic 23.976fps
• Fast to render
• No plugins needed
• Up to 35 placeholders for your footage
• Works with your logo and text
• Two "Real Flare Overlay" shots recorded with the awesome Canon Eos 7D also included
• Help file included
• Works with AE CS4, CS5, CS5.5, CS6, CC
• Fast customer service included
The awesome audio Happiness Forever composed by pinkzebra can be downloaded here.
Images are for example purposes only! Thank's to "Pressmaster" for the footage! 1|2|3|4|5|6|7|8|9|10|11|12|13|14|15|16|17|18|19|20|21|22|23|24|25|26|27|28|29
Please remember to rate this item if you like it.
If you have any questions don't hestitate to contact me, i'm always glad to help!
More Screenshots: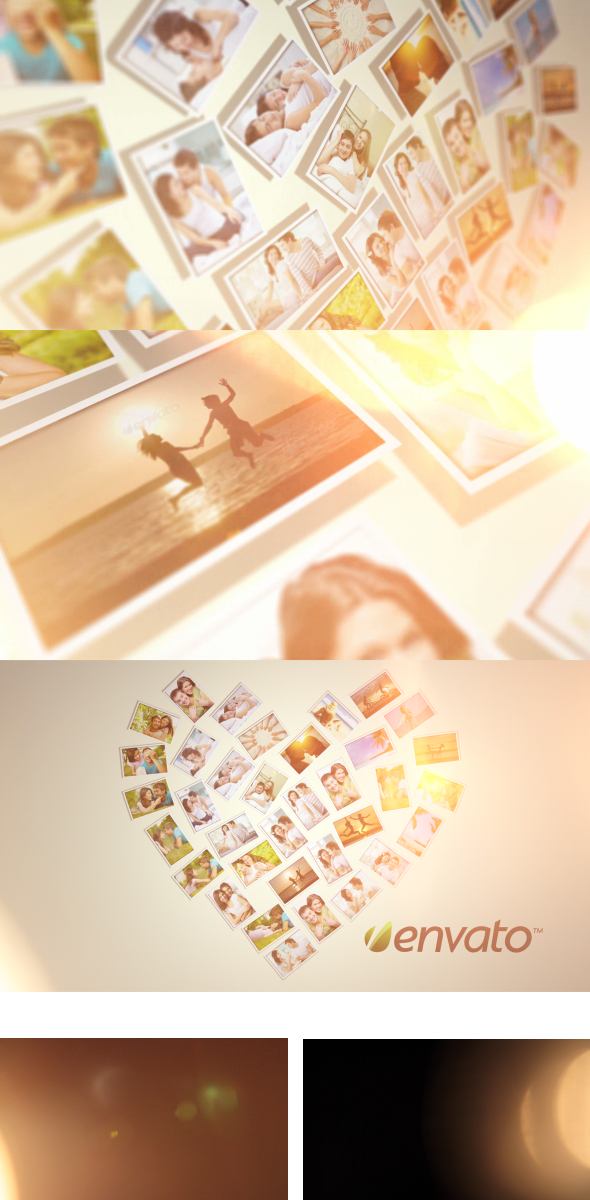 You may also like: