Hand Is Drawing Logo Mock-Up

ABOUT THE PROJECT

Do you want to be different and present yourself and your company in a new outstanding way? Then purchase this "Hand Is Drawing Logo Mock-Up" template. Simply drag&drop your logo to the scene and you are done. Impress your clients!
This template will come with 3 readymade projects.
• Use it for your "cubic" shaped logo
• Use it for your "horizontal" shaped logo
• Use our xmas illustration and send some special greetings to your clients.
Or simply put in your own image/draft or illustration.
• Step by Step Video Help Files, which will guide you through
the Customization Process – Super easy to customize!
• Includes 3 Render Comps – 1920×1080, 1280×720, 720×405
• Soundeffects included

THANK YOU DEPMOD!
PURCHASE THE LOGOS THAT WE USED IN THE DEMO HERE: (kindly provided by Depmod – thank you so much!) DEPMOD

MUSIC (not included – please buy the music at the provided links below)
PLEASE RATE
If you like our work, let us know and rate this project. Thanks for your support!
WE ARE THERE FOR YOU
If you have any questions or suggestions, please don't hesitate to e-mail us at
GOOD LUCK AND LOTS OF FUN WITH YOUR PROJECT!
Your snowcake team
https://www.snowcakestudios.com
RECOMMENDED
iMOTION SCREEN MOCKUP OPENER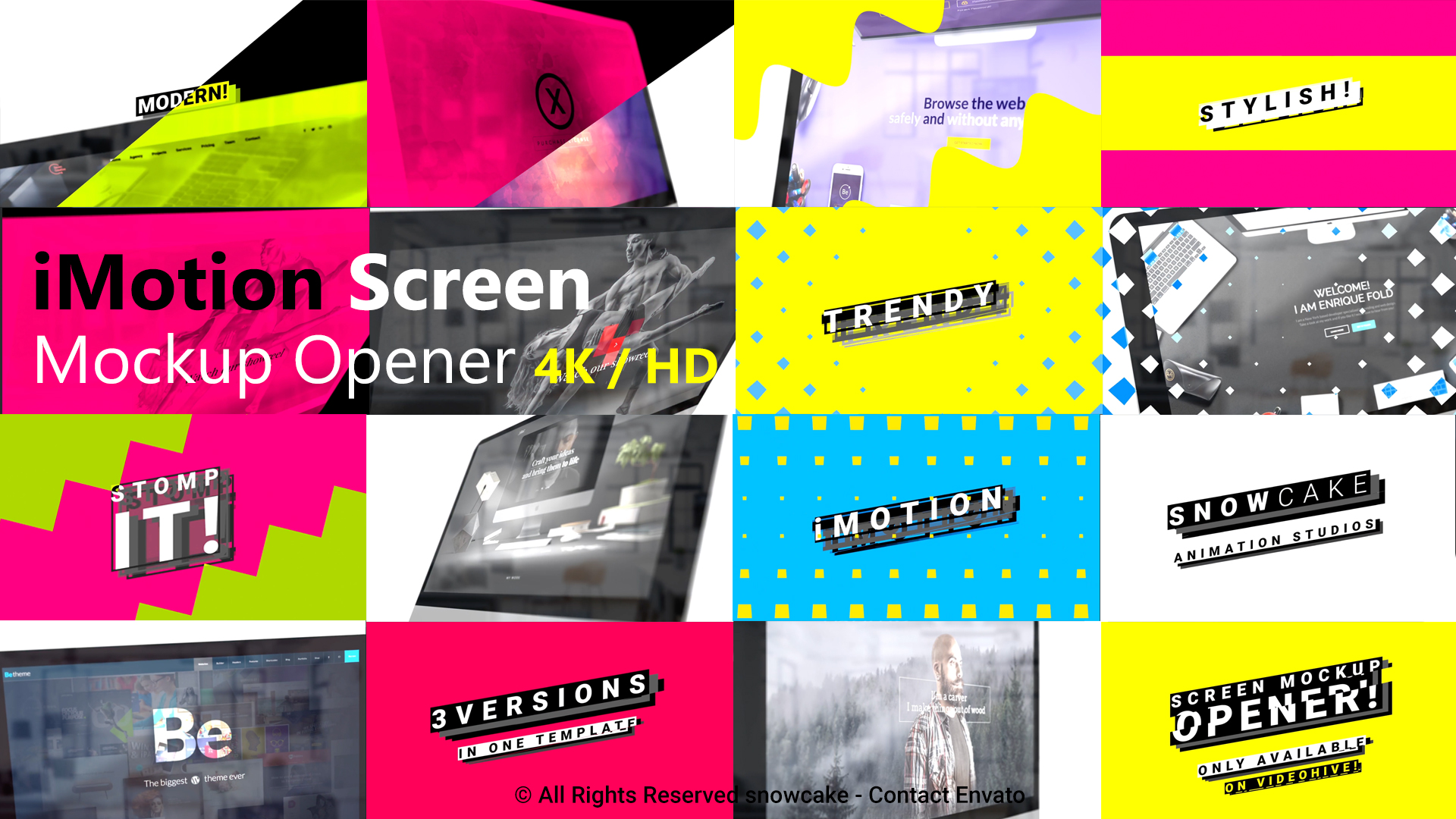 PAPER NOTES – Titles and Lower Thirds

RAIN DROPS WITH TITLES

BOXX ME – Titles and Lower Thirds

OFFSET TITLES

PROFESSIONAL MOCKUP FOR DESIGNERS OR ARTISTS

FEATURED PROJECTS