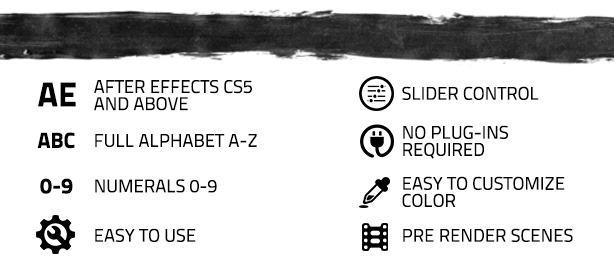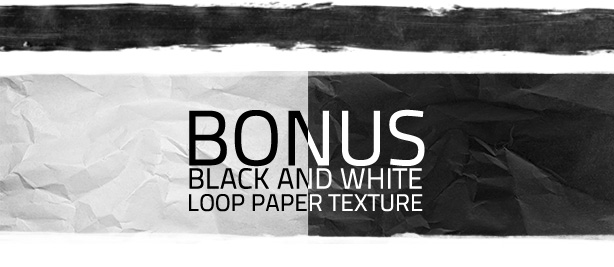 Features
Use it to create dynamic title sequences or to write anything you want! All the typography is made from original hand-drawn artwork, assembled in Flash and imported into After Effects.
After Effects CS5 and above
Full Alphabet A-Z
Numerals 0-9
Easy to use
Slider Control
No plug-ins required
Easy to customize color
Pre Render Alpha Channel video
Bonus – Black and White, Loop Paper Texture
Music Blockbuster Maker not included in project.
The transitions used in the preview Liquid Transition not included in project
Flash Fx element used in the preview not included in project