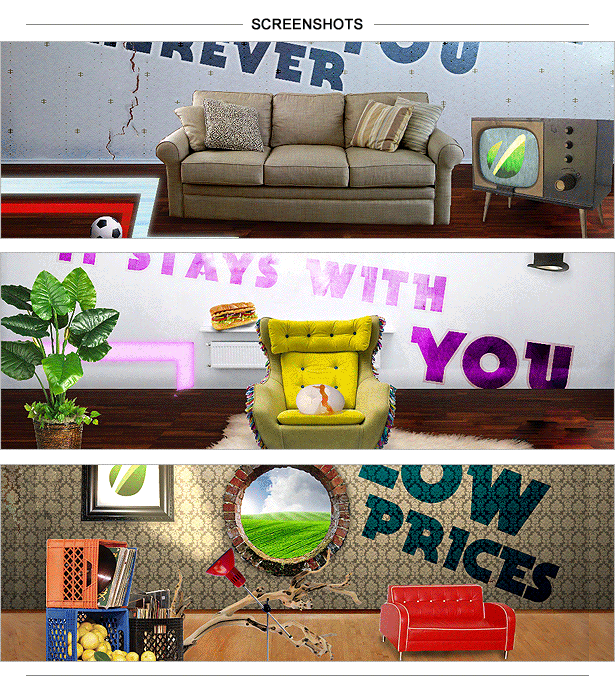 Funny and Hilarious project featuring many home, nature, life style details to promote your App, Company Event, Service, Product, Internet Market or Website.
Animation can be even used as Happy and friendly Viral video for certain mobile network/food/family or kids activities or online game/gamble offer. Also to promote and present a contest. Can be promoted through TV broadcasting as ad or internet as cartoon motion graphics.
Created for intro, opener or show, used many luxurious and grunge furniture and property household items. Funky style text and titles from start to finish!
Project Features:
Easy to Use, everything is editable. All images included.
Write your text or use your Logo
No Plugins required
Music is by audiojungle author. Here
Very Fast rendertime!
Helpful PDF included
Link to Fonts are included