Similar Projects

About
Hi, this project you can use to expand the typography in your slideshow. I created the letters from the font Coluna Rounded. Therefore, the balloons letters and the original font are well combined. It also fits perfectly with fonts Bebas, Montserat, Cocogoose, Helvetica, Roboto, Nexa, Oswald, Quartzo, Raleway, The Bold Font, Uni Sans, Zona Pro, Code Pro and others. In the folder with the project you will find links to this free font and fonts that fit well. Mix and your typography will get better. It's simple.

Main Features
No plug-ins required
Duration loop cycle (0:06 sec x infinity)
Fast render
CS5 and above
Letter size 800×1080 FullHD
42 elements
Hight quality sequence
Easy to edit
Video tutorial included
Well Organized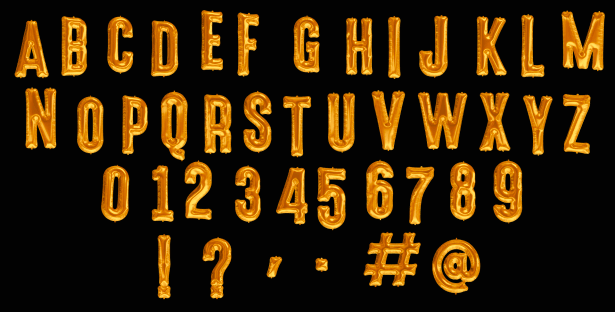 Other
Videos and images used only for preview purposes under CC by 3.0
pixabay.com

Support 24/7

Contact me: iandrienkov@gmail.com

Openers




Logo stings

Perfect for:
production reel, dynamic slides, kinetic typography, simple slideshow, modern fashion promo, modern opener, intro, sport opener, sport intro, music promo, fashion promo, dynamic slideshow, special events, travel slideshow, movie / tv show opener, corporate, business, elegance, fashion, automotive, holiday, vacation, wedding, summer memories, family trip, my video, simple, special event, fast slideshow, corporate promo, business promo, my journey, happiness, moments, corporate intro, company promo, sport promo, event promotion, demo reel, sport intro, sport promo, production reel, business opener, corporate presentation, epic, trailer, family album, video displayintro, vintage, story, style, design, awards, clothes, holiday, summer journey, magazine, mobile, store, shop, travel Agency, love story, inspired, inspirational, sport,promo, motivational, corporate intro, dynamic opener, inspired, travel, quick slideshow, photo, scrolling, product explainer, product description, product, demo, stylish minimal slideshow, video slide,official, majestic, roll-in, introduction, head section, head, lead, leading section, introductory, statement, synopsis, entracte, intermezzo, intermission, trasition, decorative, elements, stage, scenography, scenographical, scenic, TV show or TV channel brand, broadcast package, production demoreel, fast slide, stylish, quick, modern, minimal titles, action promo, app promo, music event, trailer, travel adv, vacation promo, summer intro, digital marketing, social, minimal, clean, promo, simple slides, inspire reel, holiday promo, travel slideshow, motiovational, youtube channel promo, website intro, travel promo, documentary promo, lovely, parallax, short dynamic slide, short slideshow, short intro, presentation slideshow, inspirational, urban, memorial or bright moments, ceremony, oscar, hollywood, anniversary, short powerful slides, reel, dynamic typography, inspiring, summer vacation, wedding Slideshow, special event, travel trailer, travel slideshow, holiday slideshow, typography explainer video, kinetic typography intro, photo album, christmas, birthday, night party, emotional, holiday, sport opener.