Fire Transitions 2
HD RESOLUTION (1080p)
25 fps and 29,97 fps
this is clip fire transition/ without text
VIDEO TUTORIAL
NO PLUG-INS REQUIRED
EASY TO EDIT
VERY QUICK RENDER
Thank you for purchasing my clip and I would be very grateful for rating my clip. The high place in ranking would help me providing Envato with more valuable videos.
The audio from the preview is not included. If you like it, you can purchase it from here. Clips vikigs, sound swish fire and flares is not included. If you have any questions about this project, feel free to write me an email. Please rate if you want! Thank you for the purchase! Enjoy!

My packs with Vikings and Slaves shots.
My other transitions.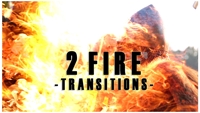 Infant shots
Sunset shots 4K