Film grunge pack with glitch , mattes, motion graphics , burns, lights, particles and flares. 50 essential clips provided in this mega pack collection.All them with their own composition with different blending modes and transitions ready to render or just use the clips in your own compositions. Save time building complex effects with this user friendly project and improve your grunge style in the postproduction of your videos. Included:
* Film Noise and Dust negative
* Glitch
* Real Lights
* Burns Flames
* Flares
* Smoke
* Flame
* High tech overlays
* Fast trans
* Noise tv
* Bleed Matte Paints
* Real Sparks
Videotutorial included -Full Hd – Fast renders Please rate if buy.Thanks.

YOU MAY ALSO LIKE MY MOTION GRAPCHIS PACKAGE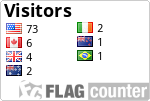 Videos and phots noy included: List of Photo/video links: http://videohive.net/item/splashing-water-in-front-of-camera/1309191 http://videohive.net/item/hiphop-dancer-/1136774 http://videohive.net/item/fireplace/1590634 http://videohive.net/item/female-at-gym/1934888 http://videohive.net/item/young-woman-working-out/1183727