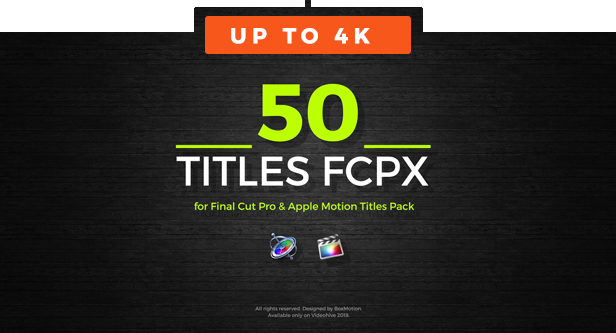 Project:
50 Titles Pack for Final Cut X and Apple Motion users!
New Creative Way to Build Up more and new Animated Typography with Few Clicks!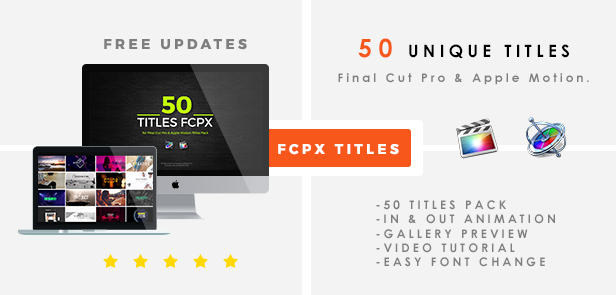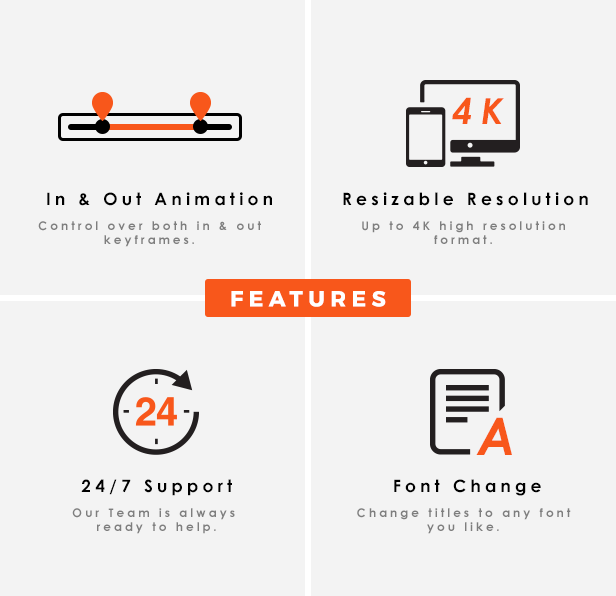 Features:
50 Animated Titles for Final Cut X and Apple Motion
Compatible with Final Cut X 10.1.4 or newer
Compatilbe with Motion 5.1.2 or newer


Advanced Publish Parameters!
More Features to Edit!


Gallery
Color Control
Duration Control
In / Out Animations
Video Tutorial How to Use!


4K and 1080P Compatible / Resizable Resolution
Free Updates ( all updates are free for people who have already purchased)


24/7 Support (for any questions feel free to contact us from our profile page form)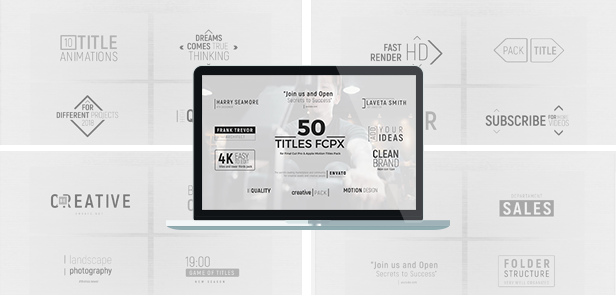 Advanced Control Panel :
Advanced Control Panel with More Features to Edit!
This project provide more advanced features for Apple Motion & Final Cut Pro users!

In & Out Animation Control
Adjust Build In & Out animation with few clicks!
Adjustable Animation Speed
Just extend animated title to duration you need!


Color Control
Easy to change to any Color you need!


Change Font
Change Fonts & Control Letter Caps!


Global Position & Scale Control
Full global transform control! Adjust titles anywhere on the screen!


Text & Elements – Position, Scale & Opacity Control
Separated transform control for All Elements!
Move, Position & Scale Typography or Elements to Create New Titles without to break animation!


Text & Elements- Separated Layer Control ON/OFF
Switch ON/ OFF element you don't need!


Transform Options – New Skew & 3D Control
New Creative Way and Look for you Typography!