Fashion Minimal / Opener


Create video for YouTube or Vimeo or other media site. You can demonstrate video in Facebook, Twitter or any other social networks. Fast and simple use. Fashion and modern template for your dynamic project. Capture your bright moments of life. Use a multifunctional project: commercial, colorful, minimal, quick, energy. For any kinds of video reel: business promo, fashion opener, modern intro.
Useful for any type of area; fashion work, production demo, event promotion, New york Fashion Week, product demo reel, street style, fashion style, Fashion Collection, beautiful, elegance, elegant opener, travel trailer, magazine, app promo, business opener, TV show, vogue, pop, photo show, summer, trendy intro, urban promo, modern intro, dress and clothes product promo, channel promo, travel intro, blogger video, fashion photography, simple intro, special event, fashion event promo, online promo, modern, upbeat, dynamic intro, streetwear demonstration, lookbook, fashion showreel and beauty promo, models Promo, future bass, fashion story, fashions, advertisement, edm, Youtube channel promo, website intro, travel trailer, magazine, app promo, business opener, stylish fashion promo, motivational, modern, pop, photo show, summer, trendy intro, modern slideshow.
You can create any slideshow promotion your item: fashion vlog, stylish trailer, travel opener/intro, typography video, business project.Easy to customize, change text, add your own images and video and you are done!

Template Features:
No plugins required
16 Video or Photo Holders
8 Text holders
Color control
Full HD 1920×1080
Duration 00:40min
After Effects CS6 and above
Video Tutorial Included
Video, Photo and music track are not included
Great soundtrack you can find here
If you'll have any question feel free to contact me:
lubovtulaeva@gmail.com
Video:
https://vimeo.com/260218285 https://vimeo.com/210391287 https://vimeo.com/227765924 https://vimeo.com/145953811 https://vimeo.com/163013998

Thank you!
My projects
After Effects Templates for your videos and pictures
Fashion Show / Modern Opener / Dynamic Urban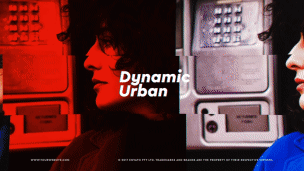 Fashion Opener

Modern Opener

Fashion Intro