DESCRIPTION
It's Christmas! Everyone is in their happy state, it's snowing and presents fly all over the place. So why don't you give a little present to your friends as a small gesture that would tell them that they are appreciated. With this project file for Adobe After Effects CS3 and newer, do just that! With few clicks! That easy!
Full HD resolution 1920×1080p
35 seconds long
No plug-ins required
For After Effects CS3, CS4, CS5, CS.5, CS6 and newer
Easy customization with well organized tabs
Change between "Pages" and "Profile Page" cover styles with click on a checkbox!
Help is also available in After Effects, so you will always know what to do next
Disable cover decorations, vignette and letterbox with checkboxes on Settings layer
Change color of lights with color wheel
Pictures used in preview are NOT INCLUDED (links below screenshots)
Music used in preview is NOT INCLUDED (link below description)
For any questions and help you can contact me via contact form on my profile page on Videohive. You can contact me for customization and rendering if you don't know how to edit projects or don't have necessary applications.
Thank you, and don't forget to rate
MUSIC FROM PREVIEW VIDEO

SCREENSHOTS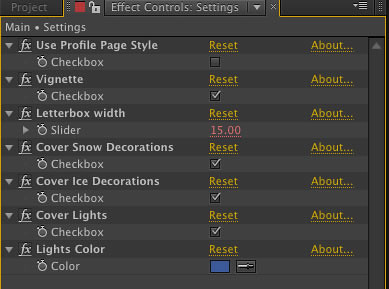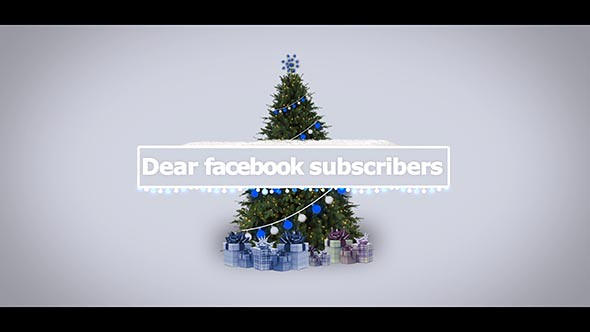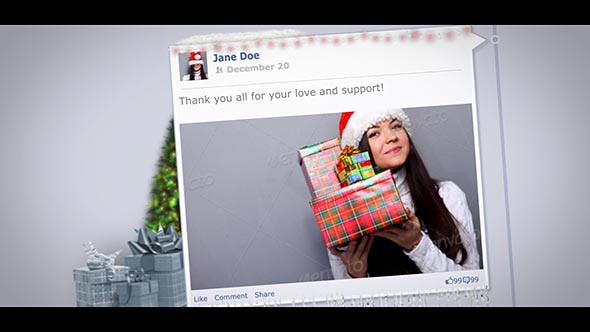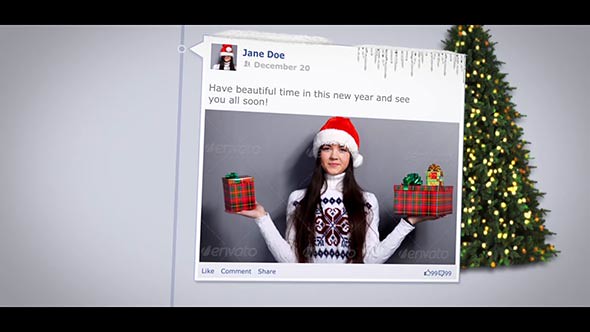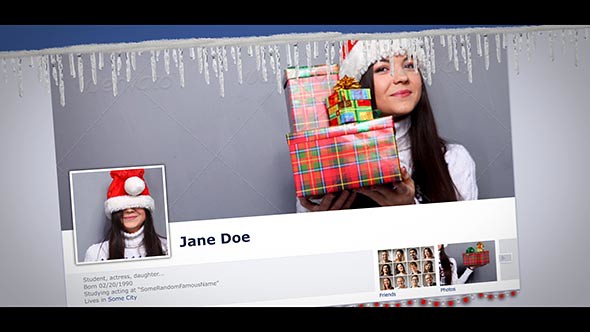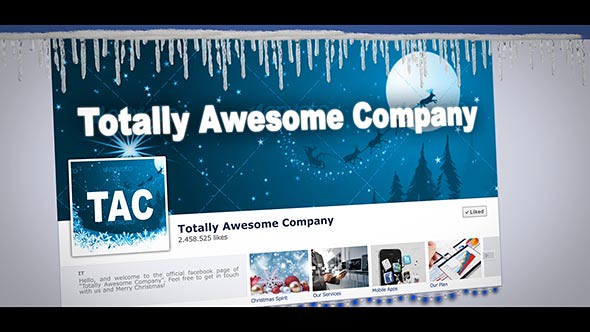 IMAGES FROM PREVIEW VIDEO
http://photodune.net/item/smiling-group/3473199
http://photodune.net/item/christmass- girl/1999737 http://photodune.net/item/christmass- girl/1999515
http://photodune.net/item/christmass-girl/2000050
http://photodune.net/item/christmas/3406631
http://photodune.net/item/christmas-background/243308
http://photodune.net/item/controls-computer-room/2417815
http://photodune.net/item/smartphone-with-shattered-glass-and-3d-social-media-icons/1870248
http://photodune.net/item/investment-charts/549338
http://photodune.net/item/businesswoman-smiling-with-her-team-working-in-background/646417
http://photodune.net/item/business-woman-isolated/431954
Take a look at this similar projects