Hi there! This after effects project is ideal for a tv spot. Do you have a shop/restaurant/dealer? Show your products with a quick and catchy advertisement! Play with the shape of your items, use a slice mode to reveal them in a funny and minimal way. Put all in a colored and joyful mood!
It's made with After Effects CS4 and has 10 placeholders for photos/videos. This template doesn't require any kind of third-party plugins and it's really user friendly: you can change all colors with colors' control.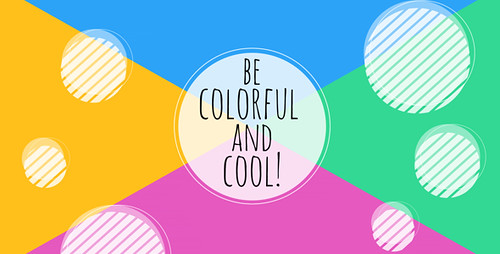 The awesome track is made by one of the greatest AudioJungle authors Stuck_in_the_Basement and you can buy it here : A few notes.
Main features:
Full HD native resolution (1920×1080), 25fps.
CS4 project and above.
Duration : 35 sec.
No third-party plugins required.
Easy to customize.
Step-by-step instructions included (pdf file) to customize text, change colors, put photos and change resolution.
BONUS : a version with 20 placeholders is included.
Photos used in the preview are not included.
Music used in the preview is not included.
free font used : Amatic.
Enjoy!
Please rate this project if you like it, thank you!
)" title=" :)" />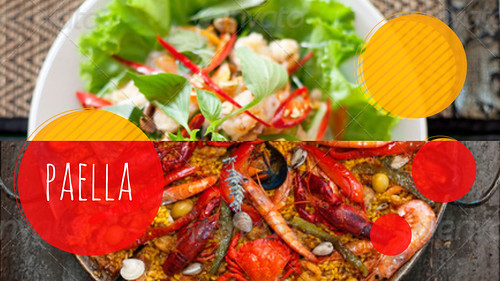 Credits/Thanks The great music is made by Stuck_in_the_Basement and it can be purchased separately here .

Images are not included in the download. You can purchase them from Photodune :
http://photodune.net/item/woman-in-blue-bikini/4222987?ref=expressodesign
http://photodune.net/item/looking-up-woman/4222981?ref=expressodesign
http://photodune.net/item/gorgeous-woman-in-bikini/4186214?ref=expressodesign
http://photodune.net/item/woman-with-black-bikini/4118155?ref=expressodesign
http://photodune.net/item/beautiful-woman-in-bikini/3779781?ref=expressodesign
http://photodune.net/item/bikini-woman/2649057?ref=expressodesign
http://photodune.net/item/young-woman-in-bikini/1414298?ref=expressodesign
http://photodune.net/item/beach-ball-girl/925237?ref=expressodesign
http://photodune.net/item/bikini-girl/861474?ref=expressodesign
http://photodune.net/item/latin-bikini-girl/859802?ref=expressodesign


http://photodune.net/item/khmer-food/4177095?ref=expressodesign
http://photodune.net/item/pizza/3901108?ref=expressodesign
http://photodune.net/item/pizza/3901114?ref=expressodesign
http://photodune.net/item/spanish-traditional-seafood-paella/1222758?ref=expressodesign
http://photodune.net/item/apple-tart/1838211?ref=expressodesign
http://photodune.net/item/berry-pie/2031340?ref=expressodesign
http://photodune.net/item/spaghetti-alla-carbonara/2032066?ref=expressodesign
http://photodune.net/item/photo-neapolitan-pastiera/2373117?ref=expressodesign