This is a new dynamic and versatile gallery project! Ispired by our latest template Expresso Metro Typo ,this project is extremely useful to show your portfolio and promote your business in a cool, modern way.
There are 12 placeholder for texts and videos/photos and 1 for the logo. Just put your videos/photos, type texts, change colors and you'll be ready to render!
Easy to use! It's an After Effects CS4 template; entirely done inside AE. There are color's controls : only one click to change all colored elements that are effected by a control. It's really fast! You can add an unlimited number of photos/videos and texts just duplicating the comps "item_slide" and "item_rotation". More comps = more photos!
Watch the HD video on vimeo!!
Main features:
HD native resolution (1280×720).
Length : 1 min and 38 sec.
CS4 project. CS5 compatible.
No plugins required.
Easy to customize.
Free font used (not included but with link to download it).
Step-by-step instructions included (pdf file) to customize texts, colors, put photos, add more photos and change resolution.
No pre-rendered elements.
Music used in the preview is not included. It's available here. The animations are syncronized with a music that have 120 BPM and 4/4 time signature, so any kind of music with this features fit well.
Enjoy!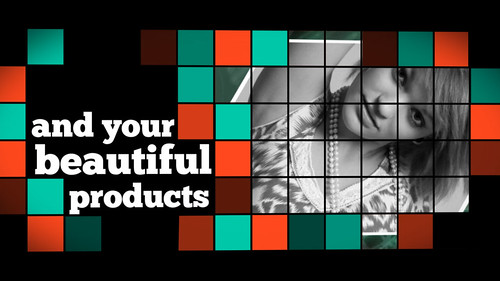 Credits The music is available separately here.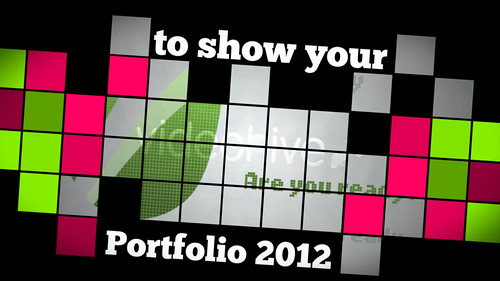 Render time Full HD resolution renders in 30 minutes (.mov, animation 100%) on Mac Pro quad-core intel xeon, 2.26GHz, 16Gb ram, Mac OS X 10.6.4 operating system.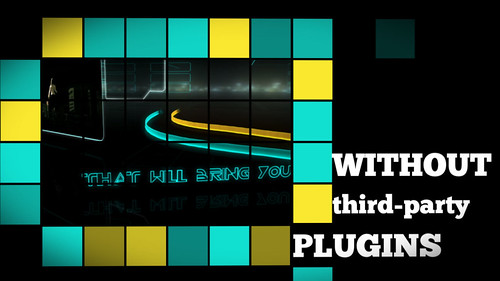 If you like this project, check out the typographic version with the same style:
check out these other items: