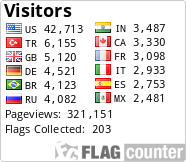 Easy to edit project just replace your logo and render the project.
Three versions included;
1-rectangle:white logo version 2-rectangle:black logo version 3-square version
No extra plugins are used and all the flares are prerendered.
The music (Stinger Logo) used inside the preview is by user "Plastic3" and no included inside the project but can be downloaded from the link below.
http://audiojungle.net/item/stinger-logo/2227112
If you have further questions please do not hesitate to ask.