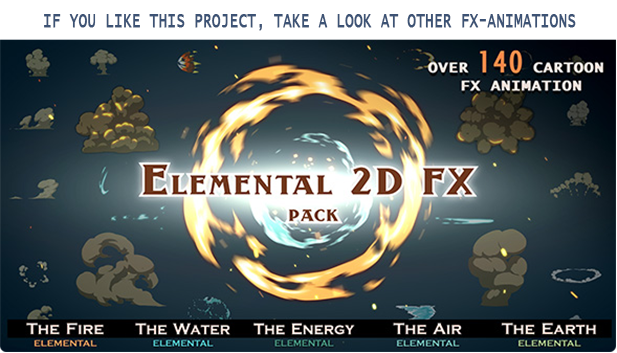 Dynamic Cartoon FX is the toolkit for motion designers and 2d animators. The pack contains After Effects project with more than 100 cartoon customisable FX-animations. You can change almost all settings and create unique animations.
Also animations are rendered with alpha channel in a QuickTime(PNG) with FullHD/30 fps. You can use all non-linear editing tools that support mattes and compositing like Adobe Premier, Adobe After Effects, Sony Vegas, Final Cut, Edius etc.



- Energy (x24)
- Fire (x11)
- Water (x9)
- Smoke (x18)
- Sparks (x22)
- SUPERSET (x13)
- Bonus (x9)
- Examples (x6)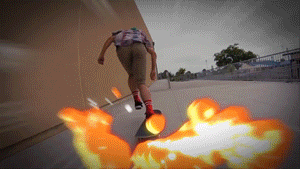 For AE-project you need Trapcode Particular 2.0 plugin(Particular 3 is not tested).


- 100+ dynamic customisable animations
- Generate unique animations
- Easily change animation settings
- SUPERSET animations
- AE CS5.5+ project
- Examples
- Video tutorials
- Free updates

The project doesn't contain video footages. You can download them from here:
- http://goo.gl/p51ngb
- https://vimeo.com/106185128

Fonts not included in the project, but it's free to download:
"East Market" http://www.1001fonts.com/eastmarket-font.html


Music:
http://goo.gl/7NqeZ2
PLEASE, RATE MY PROJECT