A pack of 4K abstract backdrops. Use it to create computer interface or project with hi-tech style. Pack combines abstract elements, computer code and stylish particles.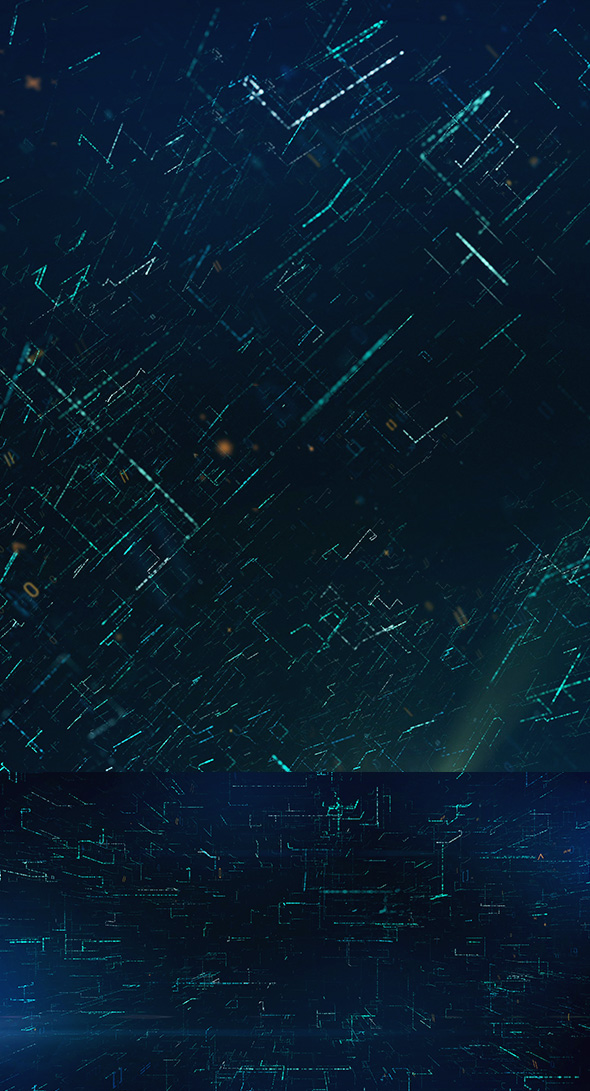 *AE file is not included

Use these backgrounds for corporate presentations, business video or as background for logo, image, pictures and video. It looks great with minimalist graphics. You can use this template for: corporate opener, special event opener, quick slideshow, photo album, fast and minimal promo, simple slides, gallery, website animated video background (It have clean loop and can be nice compressed for using for your site of personal page background). It can be showcase for your brand new product, commercial promo, adventure slideshow, cryptocurrency or blockchain ico, wedding and hi-tech opener, you can create presentation for your business, video album, elegant reel, simple quick slideshow, showreel, demo reel or any type of slideshow, opener, promo, intro, for your media. Design your own product launch, corporate presentation, product gallery, site presentation, dynamic intro, workout instruction, documentary film. Background for cryptocurrency rate graph (bitcoin or other) and bitcoins market, regular stock market or binary options. Create simple slides, minimal slideshow, company history video, urban demo reel, trailer, scrolling slides, grunge media opener, sport event, present a new brand, education video, tutorial, you can make any event! Create your own magazine demo reel, night party, present your portfolio, opener for any special occasions, application promo. These backgrounds will look good with glitch overlay like TV signal being disrupted from either having a bad reception, digital blocking glitches, or weak antenna signal. Overlay it over you video to create awesome digital and hi-tech atmosphere. Use it for TV show, design your awesome broadcast pack, awards package, use my work in fashion event and you can give your media more gloss and glamour. Create video for YouTube or Vimeo or other media hosting site.