footage of a crescent moon in the waning crescent phase shot 1 hour before dawn with telephoto lens at 560mm. The white dot on the left side is Jupiter planet, as seen at 1 hour before dawn on Monday August 13th 2012. Video in full HD, Quicktime H.264 1920×1080.
Happy Buying!!!
Check out my other Faces of the Moon Phases Footage in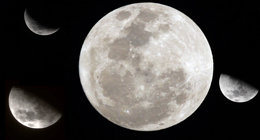 Dont forget to vote and rate.