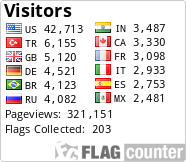 Great transitions with a flock of bats.
A bonus of a flying bat (looped) which you can use with particular or other particle plugins to multiply in your scenes.
The creepy music used inside the preview by the user "Plastic3" is not included but can be purchased from below.
http://audiojungle.net/item/dark-loop/162134
Also Check Out My Other Horror Projects.
-Horror Tunnel Titles -http://videohive.net/item/horror-tunnel-titles-/4467300
-Skeleton Walk Cycle Pack -http://videohive.net/item/skeleton-walk-cycle-pack/4017808
-Haunted Horror Titles Project -http://videohive.net/item/haunted-horror-titles-project/3320002
-Happy Halloween Celebration -http://videohive.net/item/happy-halloween-celebration/3154110
-Halloween Pumpkin Pack -http://videohive.net/item/halloween-pumpkin-pack/3155338
-Dark and Creepy Horror Corridor -http://videohive.net/item/dark-and-creepy-horror-corridor/2609476