Look my new hockey packages!
CS4 project (compatible with CS5, CS5,5, CS6)
FHD 1920*1080 25 fps
30 on-air elements
No 3rd party plugins needed
You can open project on any language version of AE
Intro
Stadium
Officials
Event's sponsor
Event's sponsor big
Hot ticket advertisement
Advertisement
Advertisement with logo
Advertisement small
Single player
Hot line
First overal picks
Reverse
Perfomance moment
Reporting
Score
Goal this season
Slashing
Shootouts this season
Statistics
Presented by
Next game
Interview
Transition
Time
Time players
Time advertisement
Time penalty left/fight
Time goal player
Shootout
Time and score
Notes:
Fonts used in project are free. And you can find it by links in help file!
Author of sound from preview is Leto. You may purchase sound here: Energetic Promo
!!! Please rate if you bought this project !!!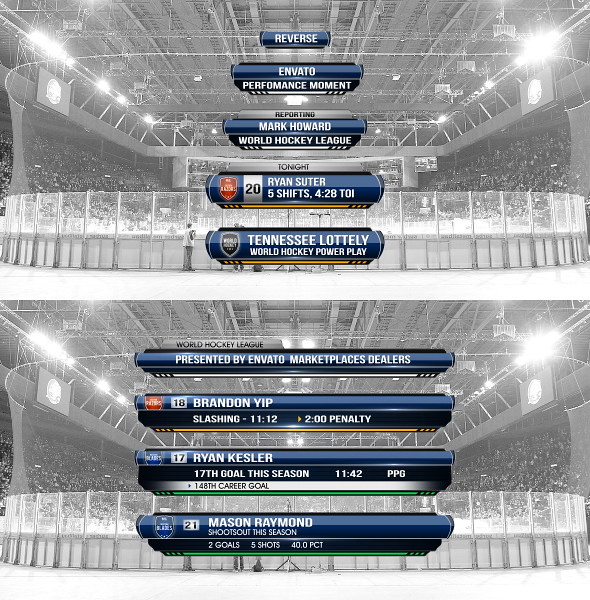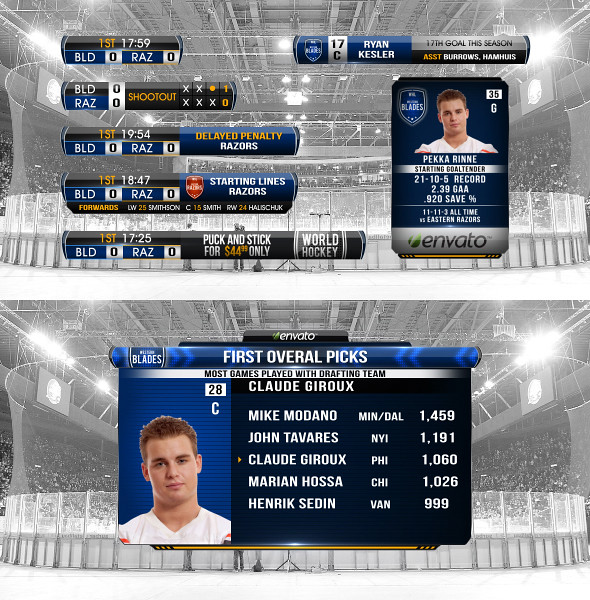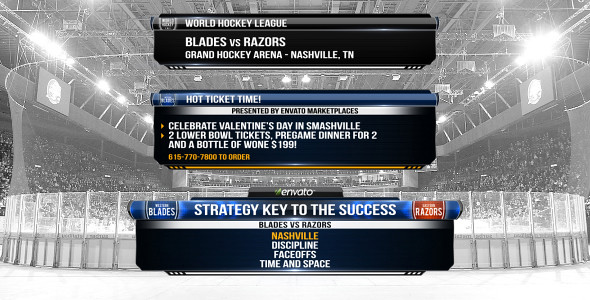 Similar sport projects!