The "CLUBBING PROMO" AE CS 5.0 Full HD template is a corporate opener (60 seconds, 25 media, 1 logo and 28 texts placeholders) allowing you to create in minutes a great advertisement video for any kind of event or product.
This template package includes: global controls (allowing you to define with one click the main colors, reflections….), detailed html help file, free fonts links and music links…


AE CS 5.0 Full HD 1920×1080
25 Media placeholders
28 Texts spots
60 secondsduration
No plugin required
Included HTML Help file
Easy and quick customization
Global controls
Modulable structure
Check this Ultimate Infographics and statistics After Effects Pack


Preview this file in HD resolution for better screen resolution and optimal user experience. Take a look at the these projects on Vimeo: WATCH HD VERSION ON VIMEO HERE – . Browse here our post relating to various after effects templates about clubbing and other events promotion video clips
Here is our website description page about this clubbling promo after effects template
Here is a similar after effects template relating to corporate music events promotion ae template
Detailed HTML help file. You can take a look at the Help File by clicking here. Take a look at this help file to understand the global controls system.


Music tracks are NOT included.
We used the music track ANGIE created by Dejans. This music track is NOT included. But fortunately you can buy it on Audiojungle: ANGIE.


Browse our projects on our website. Browse our portfolio. After effects templates Portfolio/a>
After effects templates



Videos and pictures used for the preview fiel are NOT included. Special thanks to Edmundo Yeomans for the vimeo video under CC licence: https://vimeo.com/35943013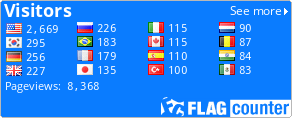 corporate, business, opener, opening, clubbing promotion, advertisement, annoucement, video clip, webtv, house, clubbing, music event, concert, trance, dance, broadcast, promotional show, entertainment, commercial, party