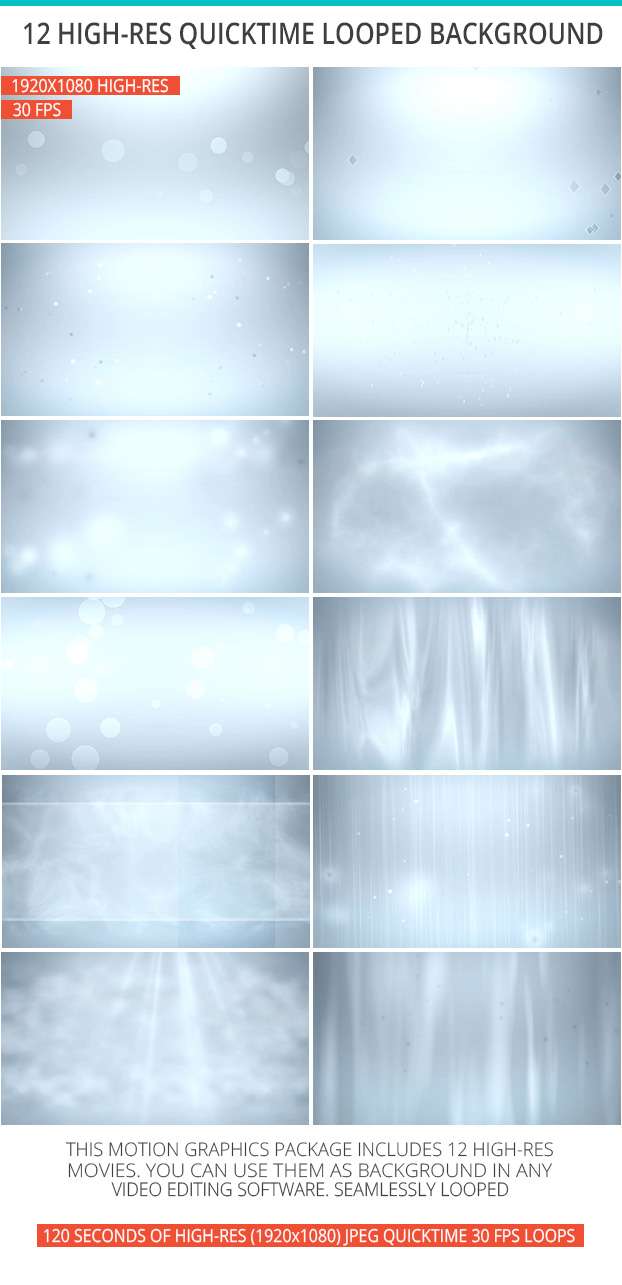 Package's Description
High-Quality motion graphics package coming with 12 seamless loop backgrounds. Quicktime JPEG, 30 FPS, each bg movie has 10 seconds duration.
Bonus: included Adobe After effects Cs 5.0 (and above ae versions compatible) project file allowing to customize colors; ten color presets included.
Music Track
The preview music track "TRAILER" is NOT included in this package. You can
buy it on Audiojungle
. Created by Alex_Bess.
Our Recent Work
Browse our
after effects templates and motion graphics
on our website's portfolio.
Follow Us


backdrop, background, bright, clean, custom, easy, elegant, grey, light, minimalist, modern, neutral, simple, smooth, white, after effects, apple motion, apple final cut, adobe premiere, sony vegas pro, motion graphics, looped backgrounds, seamless loops, elegant, clean, s9motionggraphics, s9mg-loopedbg