The "CIVILIZATION" opener template was created with AE CS 5.0 and it's compatible with above AE versions. This project comes with 30 media and 18 texts placeholders; 1 minute 04 seconds duration. Included: HTML help file, free fonts links, music link. No plug-in required.
This project is a dynamic and modern music synced opener for all your needs. Give a professional and unique branding to your broadcast channel, YouTube, websites, presentations or products and events promotions, and so on. The cinematic look and the nice effects used according to the music track allow you to create very easily a great movie trailer. You can use videos or photos.

After Effects CS5 Full HD 25fps
1 minute 04 secs duration
30 media placeholders
18 text spots
No plug-ins required
Modern cinematic look
6 included colro presets

Follow Us and our work on:











Preview this file in HD resolution for better screen resolution and optimal user experience. Take a look at the this project on Vimeo: WATCH HD VERSION ON VIMEO HERE. Take alook at this project's description page on our website, relating to this dynamic and modern slideshow after effects template.


Music track NOT included.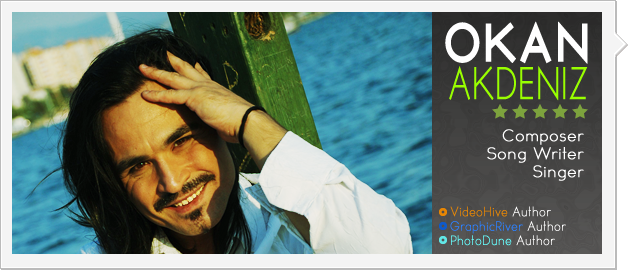 The preview file use the great music track "Sivilization" composed by the talented OKANAKDENIZ.
You can buy it on AudioJungle here.


Pictures and videos used for the preview are NOT included.
There is one picture in the preview from: Robert Bejil Photography Robnas on Flickr CC.
Other pictures come from stock photos websites.


Browse our projects on our website. Browse our portfolio. After Effects Portfolio
After effects templates



opener, opening, intro, introduction texts, portfolio, photographers, music synced, modern style, dynamic slices, modern look