"Christmas Greeting Card 2015" is a template perfect for any kind of christmas or new year's eve greeting cards!
Magnificent christmas atmosphere will give your company a perfect greeting card for web, email or tv usage!
It is Full HD Project [1920×1080] with 2 places for your main text and 2 places for your end text.
At the end there is place for your logo or you can modify and instead logo put your picture or text!
There is also Particular plugin version of project, so if you need, you can change whatever you want.
More important is that you have prerendered version of everything, so it will be very easy to render it after changing main things in this template!
Sound effects (fireworks, church ding, clock thick tack…) are available in template folder, so you can use whatever background audio you like beside this effects!
Thank you for your time!
audio used: http://audiojungle.net/item/merry-christmas/137464
One more christmas logo!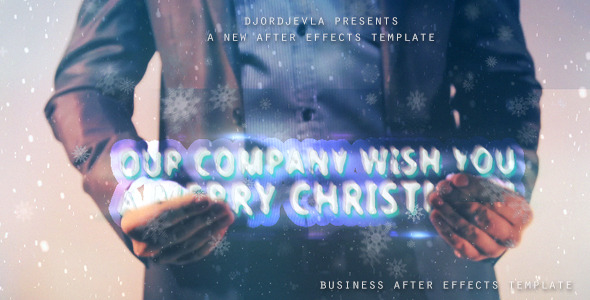 Christmas backgrounds, take a look!