The photorealistic Cabbage White butterfly v.4

Top View version 2

This butterfly looks like White Butterfly 3. The difference is the loop, the loop is shorter and the butterfly is still sitting with its wings open.

Resolution of 4K (4096×4096 px)

This pack includes 9 footages:
3 main footages: 1-In (flying up), 2-Loop (standing), 3-Out (Flying out)
3 footages: without shadows;
3 footages: shadows only.
Close-Up Views
The similar butterfly with longer standing loop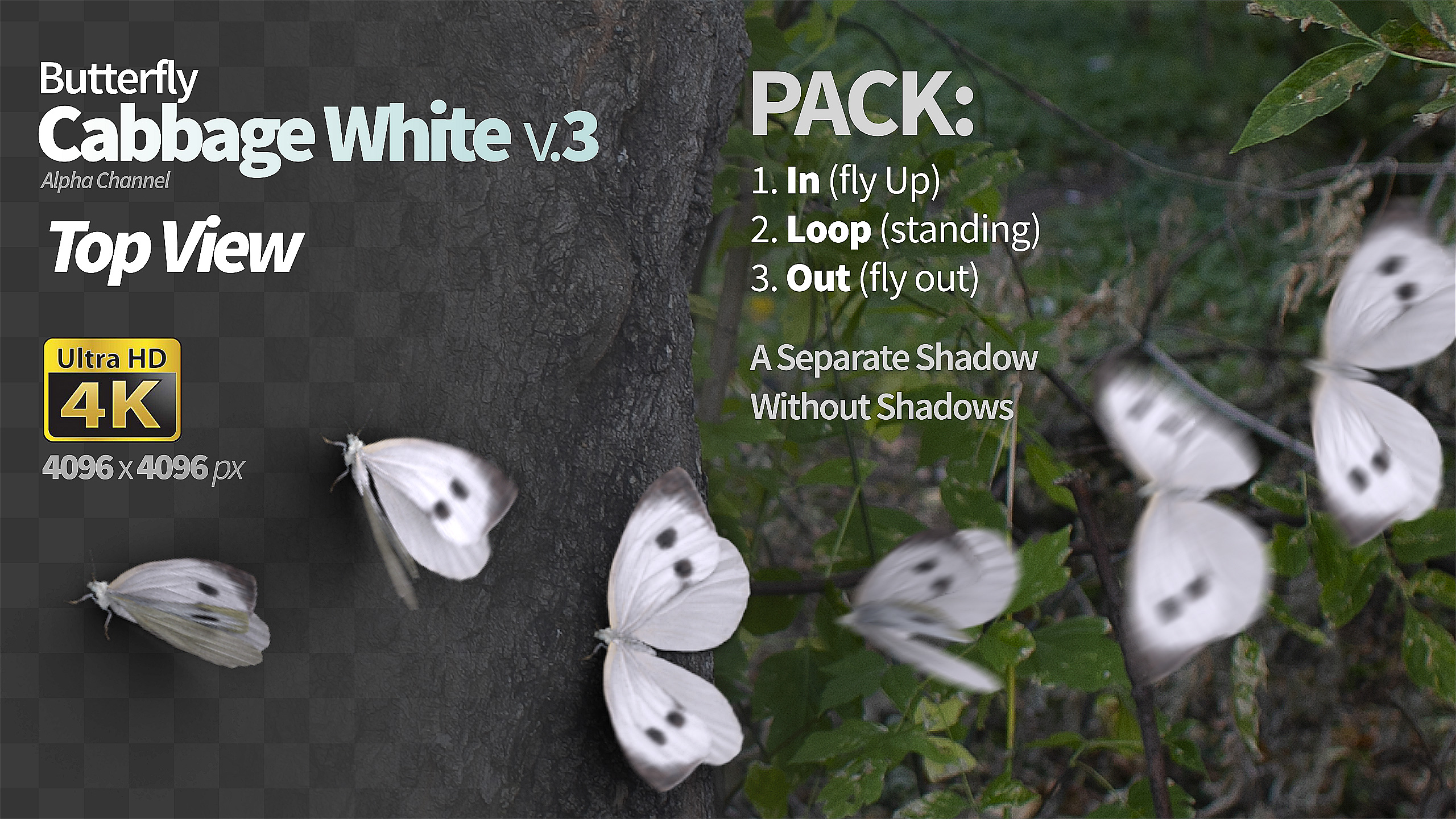 The similar butterfly from different angles view
Collection of Butterflies