A slow motion of a butterfly flapping it's wings, lifting legs and moving antennas.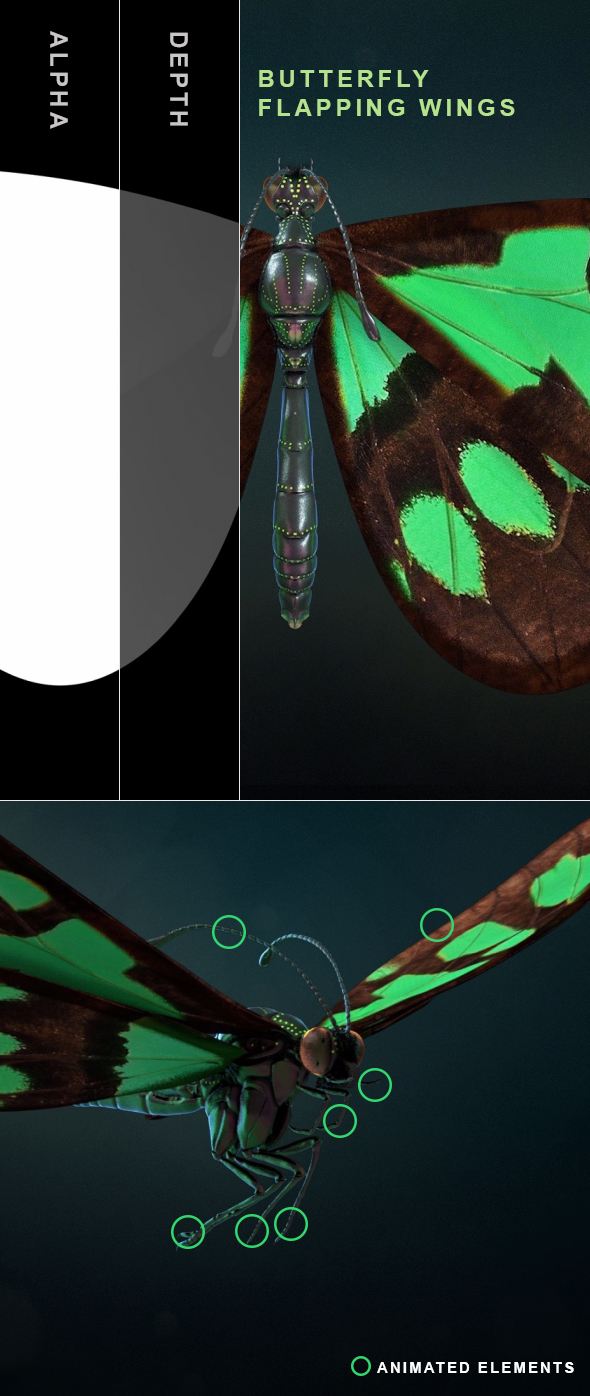 Features:
Clips: 12 files for 3 clips [RGB – Depth – Wings Luma – Alpha luma].
Length: 0:08, 0:04, 0:04.
Looping: Yes.
Format: High quality Mp4 – H.264.
Resolution: 1920×1080.
Framerate: 30 frames / second.
For a wallpaper visit my deviantart
Rating is appreciated
Related Items:
Dolphin Flock Pack

Cell DNA Division

Semi-transparent Fish

Awesome things to do after purchase:
Make a request for a free item.
Rate the item.
Contact me when you need anything.
Tell me about your project, or what it is you're working on.