Business Corporate Pack – SEO Typography pack
Features
Full HD format – 1920×1080
Panel with full customization.
No plugin required.
Format AE CS5.5, CS6 & CC
Delete/Add scenes as you like.
More than 4:25 min of video!
Easy change.
Fast render.
Alternative ending
You can change:
All footage
Every color
Specular color
Glass effect control
All text
Color text (three options)
Color shadow text
Texture background opacity option
All images & videos
Acces from effects panel control "settings"
If you like this template please don't forget to rate, thanks!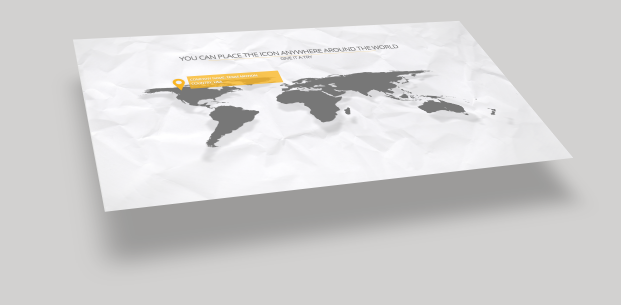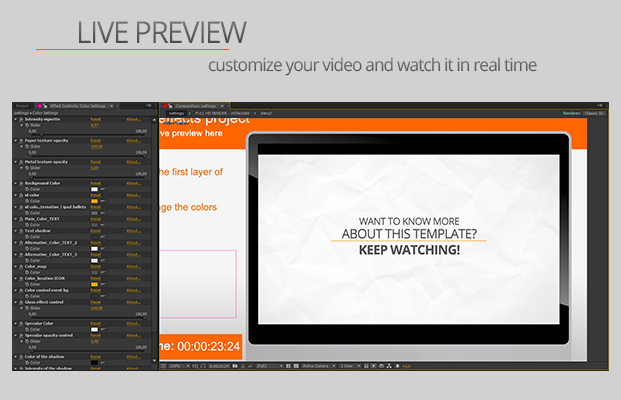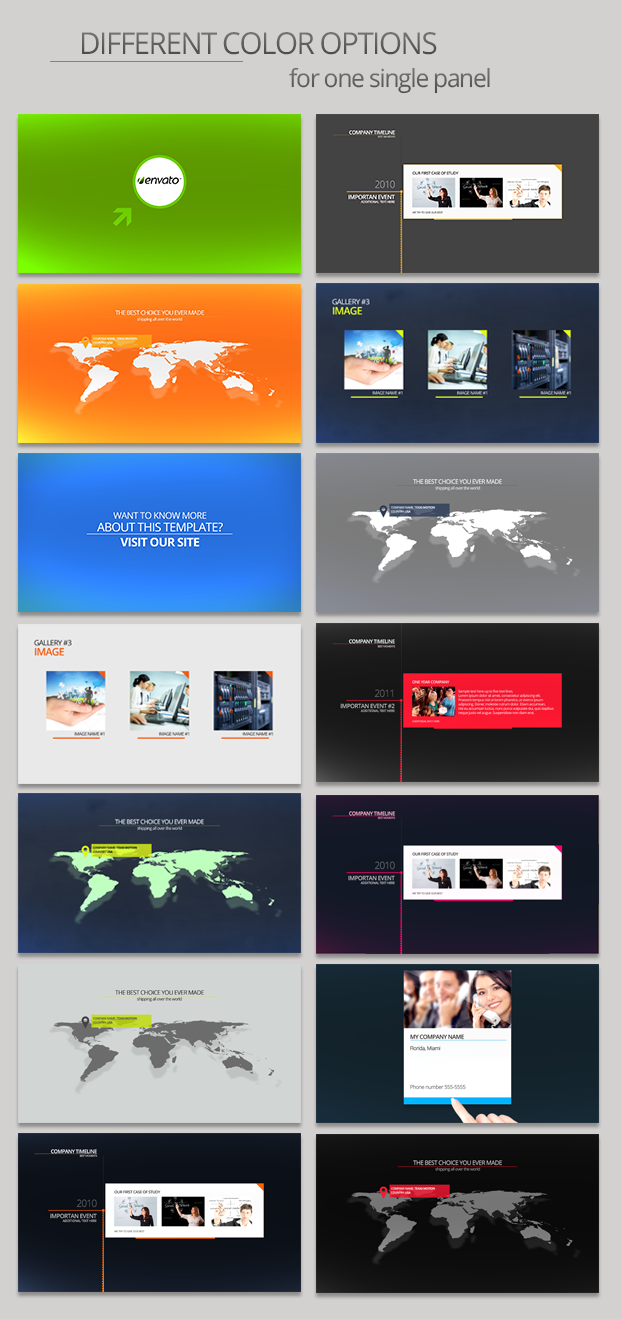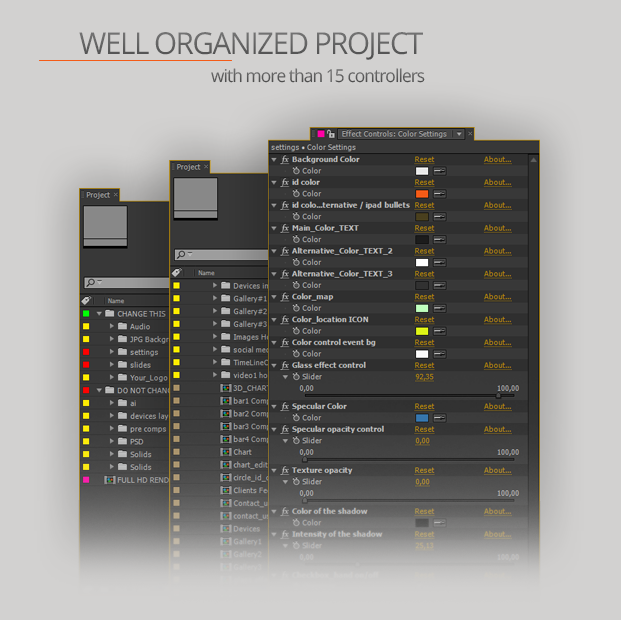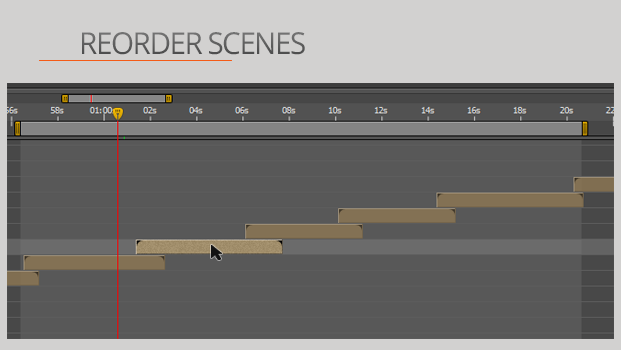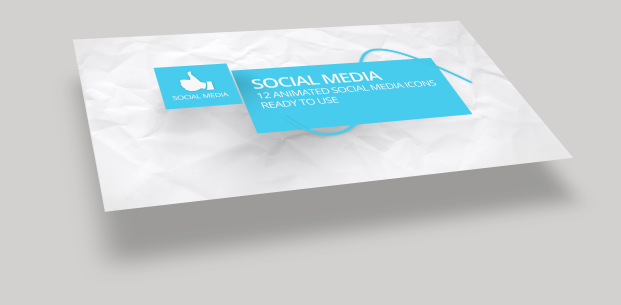 Music it's not included. You can purchase the music here
Free Font! You can download the font here
Links for all footage used on the video are in one single txt file.
If you want to customize this template contact us using contact form in our user page.