Showcase your company or product on billboard ads and buildings ! This project contains 5 different aerial scenes (with 20 placeholders plus text) shot in Chicago in different locations revealing the downtown in the background , the expressway traffic as well as Navy Pier. Detailed instructions is included. I will provide the song in the background if you request it (also any version of AE). You can render the project at once or per scene.
Introducing New Item :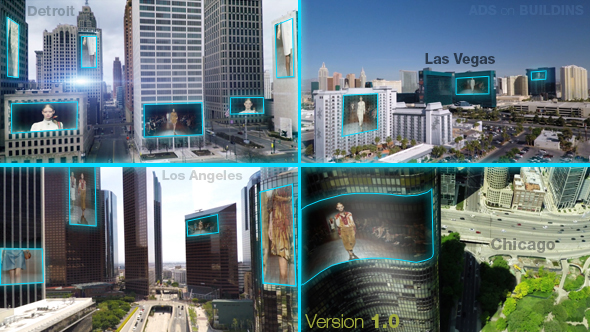 Placeholders are shown below.


Audio can be found here : http://audiojungle.net/item/unraveling-the-digital-and-the-real/13202729 Similar item at this link : http://videohive.net/item/city-ads-on-buildings/6335275