Basketball Intro Animation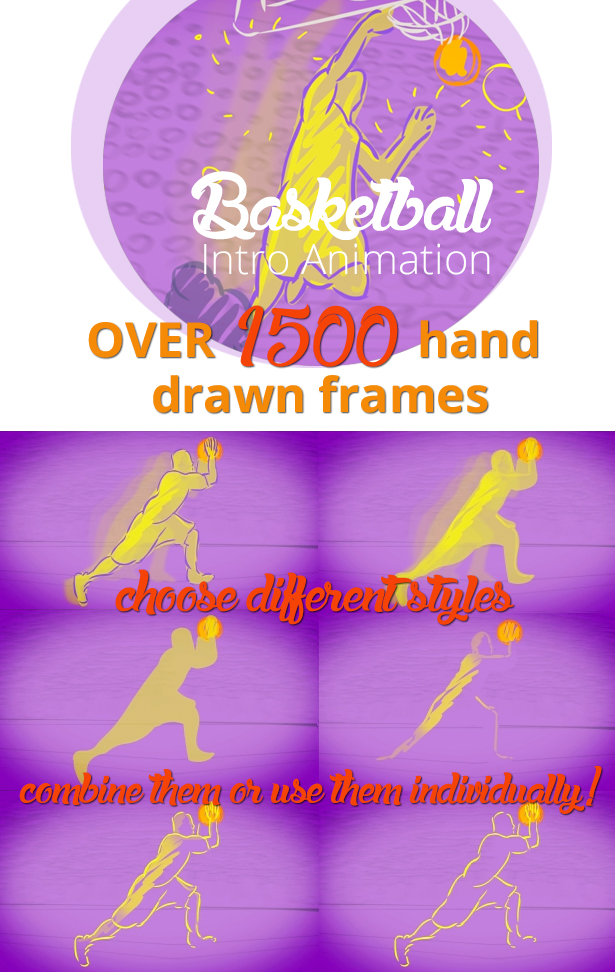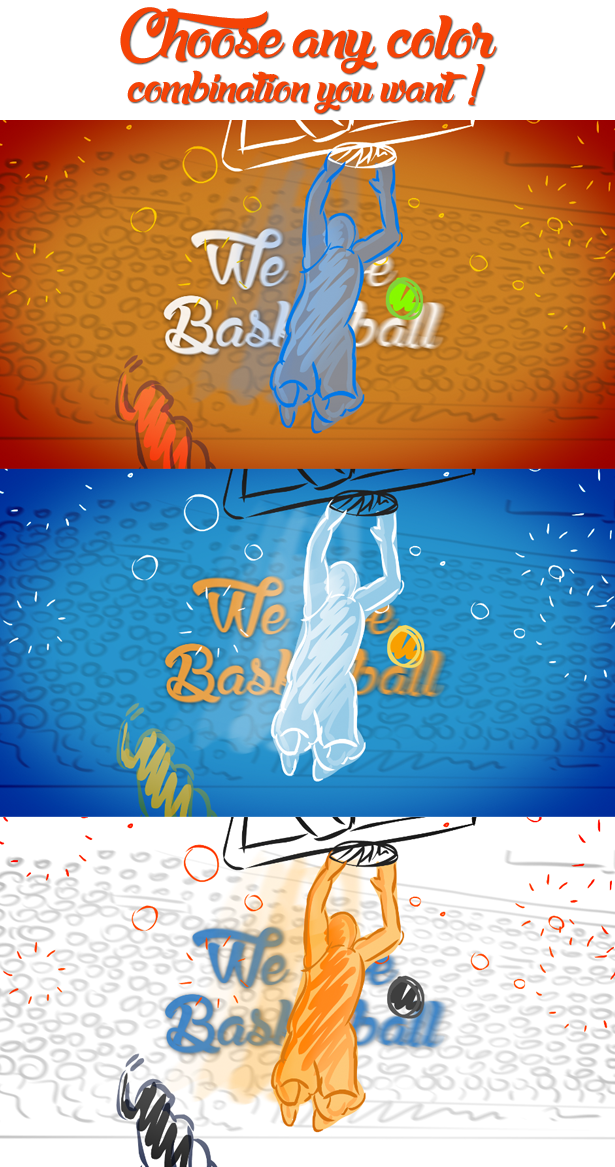 ABOUT THE PROJECT

Use this dynamic opener to present your logo, title or what ever you have in mind for a big basketball event or for your own basketball team

Choose between different artisticly styles, combine them or use them individually!
Change all colors! Put in your Logo or Claim.
Long Version (11 Sec.) – Short Version (6 Sec.) included!
• Step by Step Video Help Files, which will guide you through
the Customization Process – Super easy to customize!
• Includes 3 Render Comps – 1920×1080, 1280×720, 720×405

MUSIC (not included – please buy the music at the provided links below)
SYNCHROTRON (Intro)
JERKIM007
VLVART (Stock Footage)

PLEASE RATE
If you like our work, let us know and rate this project. Thanks for your support!
WE ARE THERE FOR YOU
If you have any questions or suggestions, please don't hesitate to e-mail us at
GOOD LUCK AND LOTS OF FUN WITH YOUR PROJECT!
Your snowcake team
RECOMMENDED
BOXX ME – Titles and Lower Thirds

OFFSET TITLES