4K Balloons – American Flag – Spinning

3D look-a-like, transparent balloons with alpha channel. 20 seconds of looped animation. The balloons are isolated, so they can be used as a separate composition for video project. Looks perfect on lighter backgrounds.
4K Ultra HD 3840×2160 | 30 fps
.mov [with Alpha]
Looped Animation
Duration: 20 seconds
Music not includes. Link>>
See Also: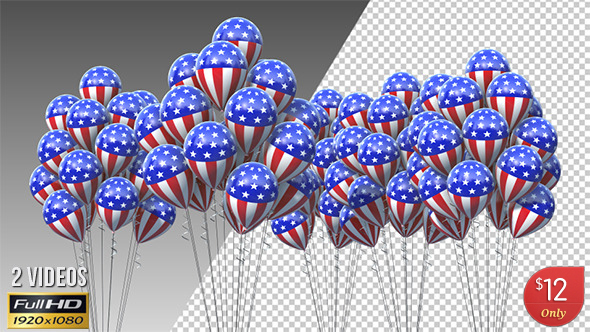 If you need to contact me for support regarding this file, please use the message facility at the bottom of Profile page. I´ll be glad to help you.
Thanks a lot for your attention! Cheers.