Batch gif convertation inside After Effects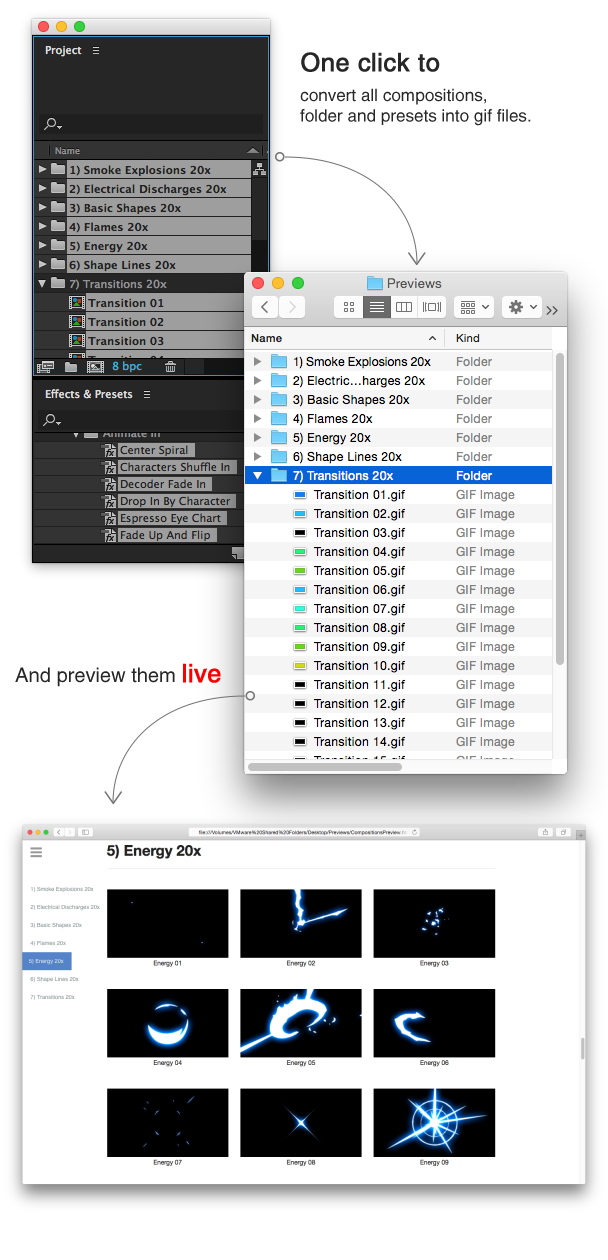 Keep things orginized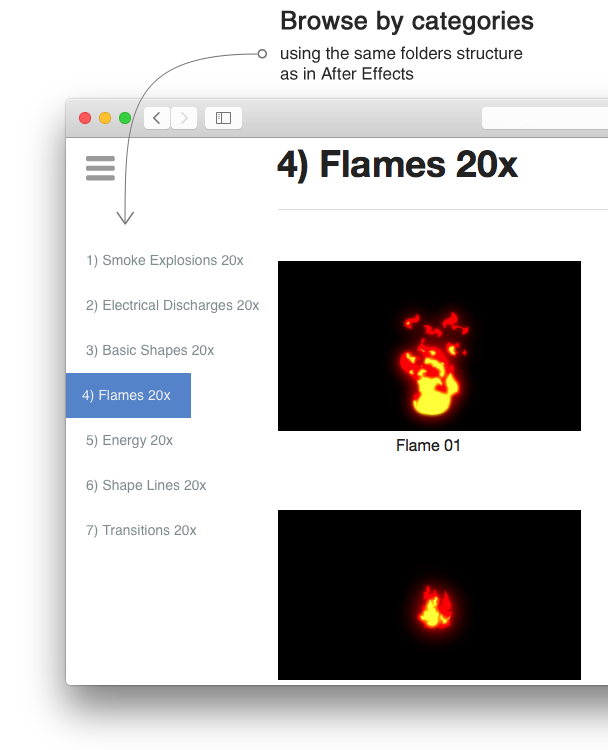 Highly customizable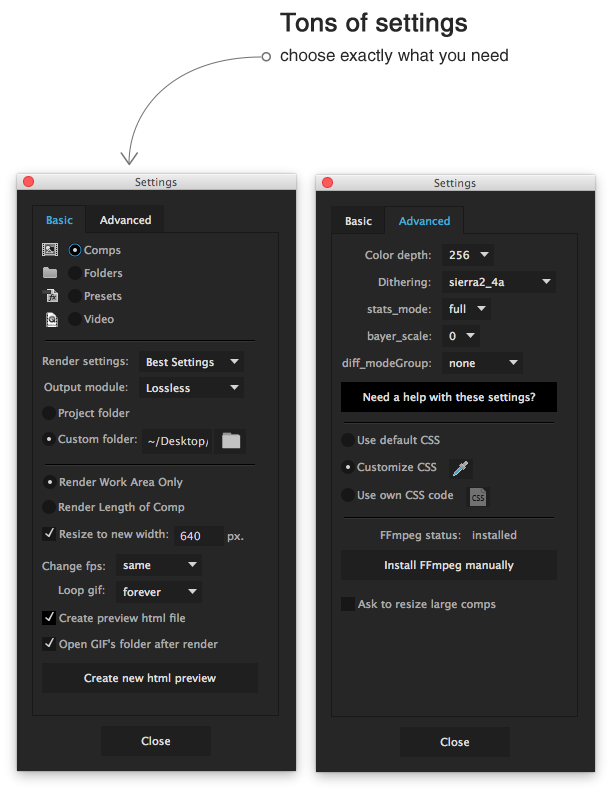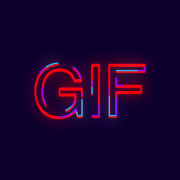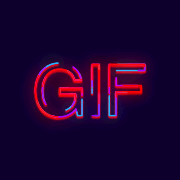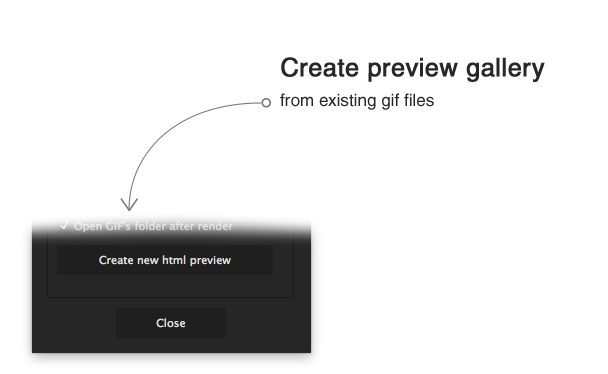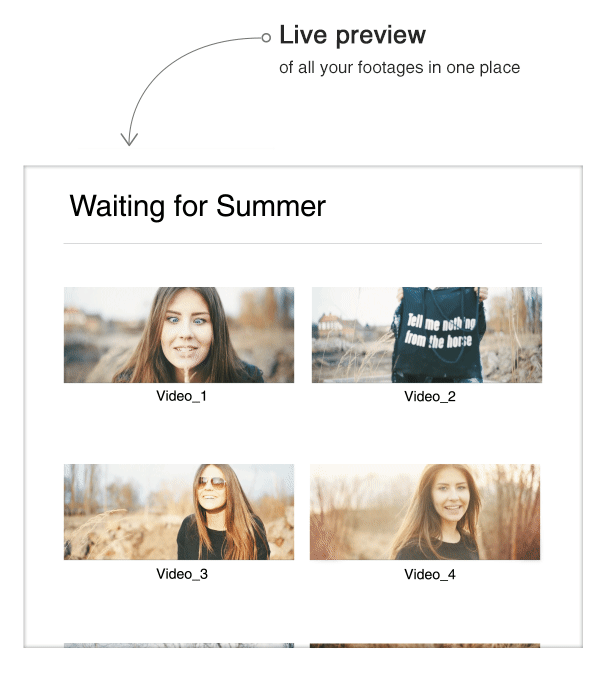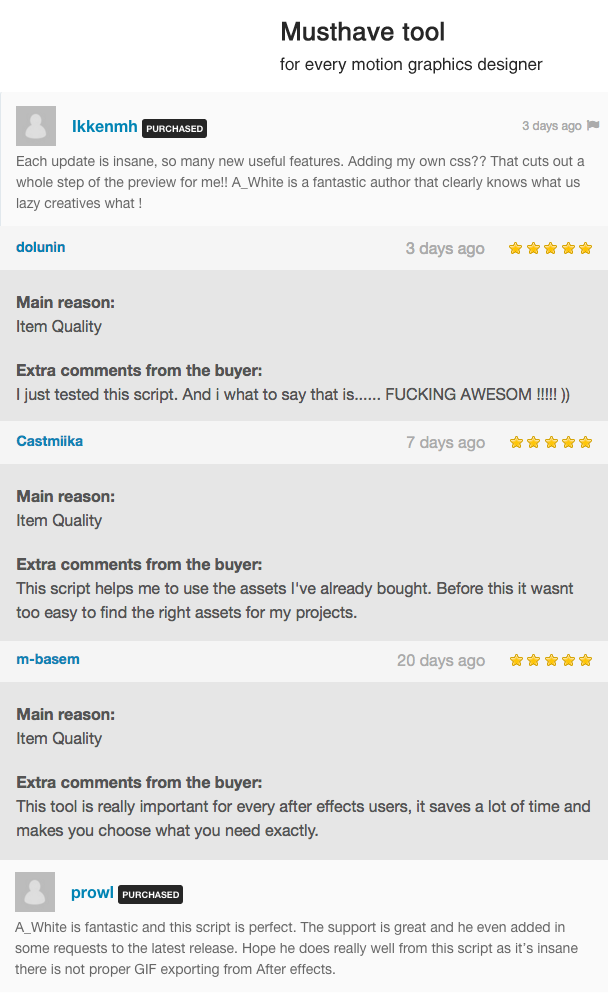 No more apply/undo routine while working with presets.
Just open preview file and choose the right preset that you need.
Same to the shape elements, icons, presets.
All futher updates are totally free.
Request your features via contact form here.
Update history
Version 1.6

- FIxed "false" error under the Output module at the first launch
- Added ability to save the original video file

Version 1.5

- Updated the license framework
- Added "Start gif from CTI" and "Save video file" 

Version 1.4

- Added ability to export gif with transparency! Export gif with alpha!
- Few bugfixes

Version 1.3

- Added ability to render Work Area Only or Full Length of Composition.
- "Create new html preview" button now works for "Folders" modes too.
- Added function "Export gif to Dribbble in one click".
    Shift+Click on "Render" button will render gif with optimal settings for Dribbble.
- Filtering special symbols in names.
- Several other improvements.

Version 1.2

- Added "Video" mode under "Setting" menu. Convert existing videos without rendering!
- Now you can customize look of your preview file!
  --You can change colors, number of columns and text size ( Advanced tab -> Customize CSS).
  --Or put your custom CSS code.
-  CSS file now embedded inside html file.
- Now preview works offline too.
- Added progressbar that indicates gif convertation progress.
- Render only Work area ( instead of whole composition ).
- Fixed "black frame at the end during resize" in gif files.
- Several UI improvements
Version 1.1

- New simplified UI.
- Tons of new functions.
- Background convertation.
- Speed up workflow.
- New PDF manual
Version 1.0

- Initial release!

Awesome flash and shape elemets that are used in video
<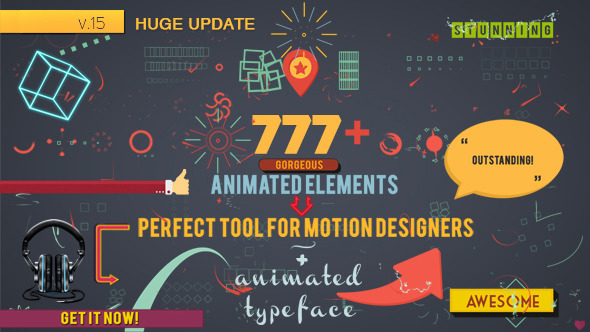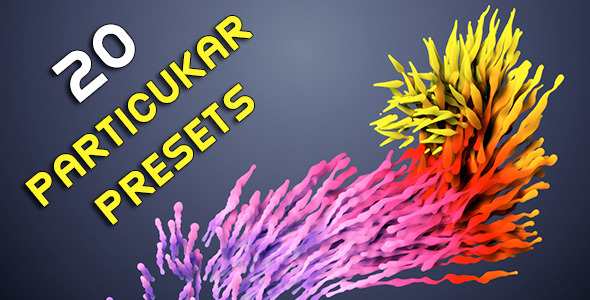 Greate music by