A young man talking on the phone in the park sitting on the bench. Young Man Using Touchscreen Phone. Young Man Typing On Mobile Phone. Man uses a smartphone in the park. Close-up of a man with a touchscreen phone.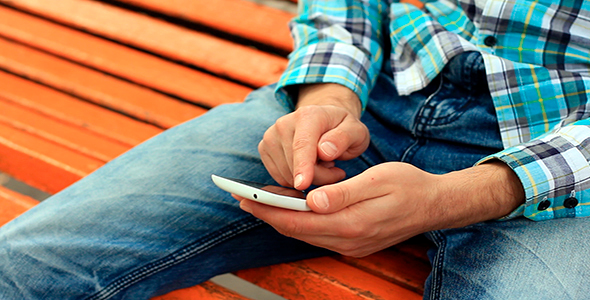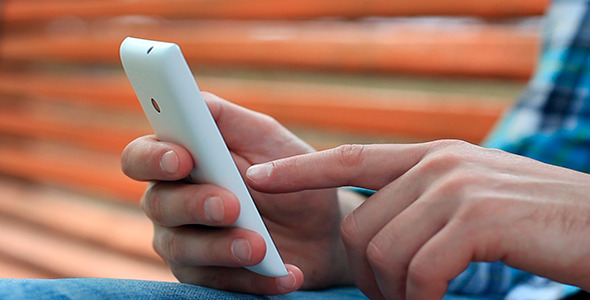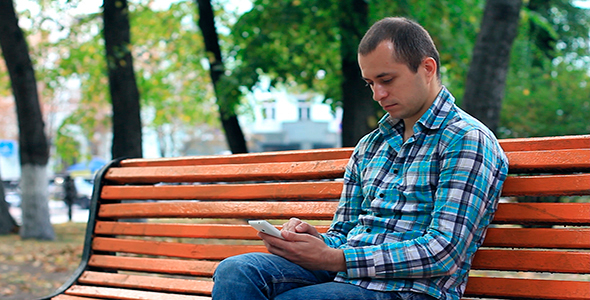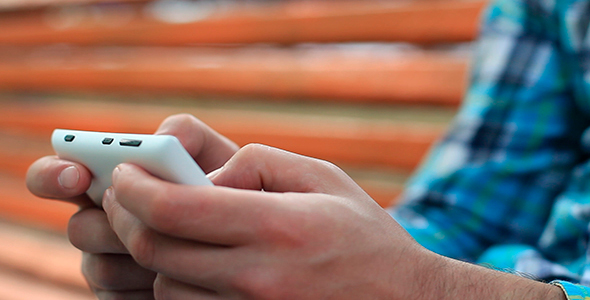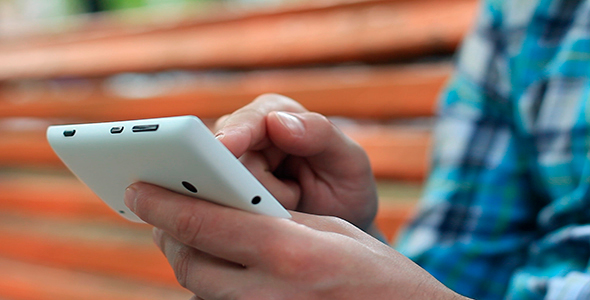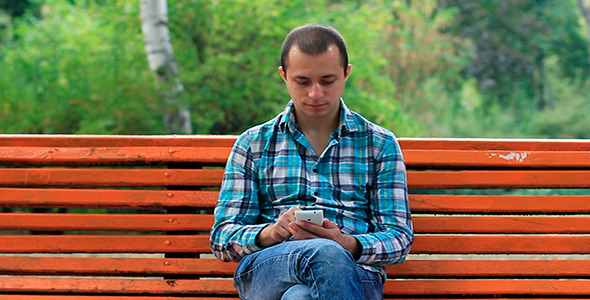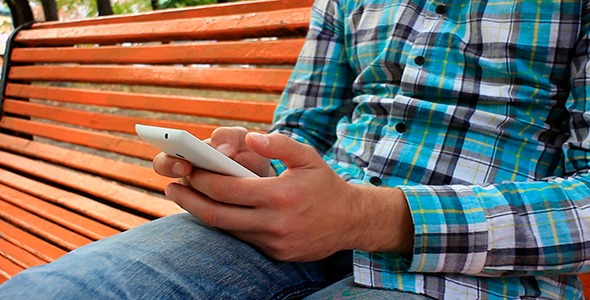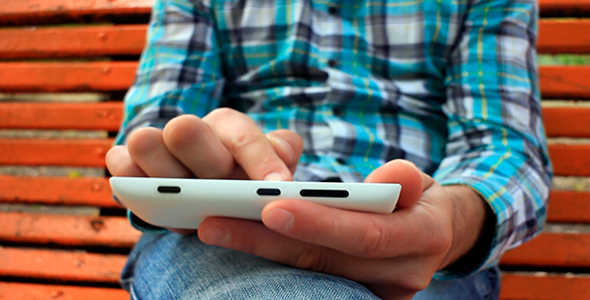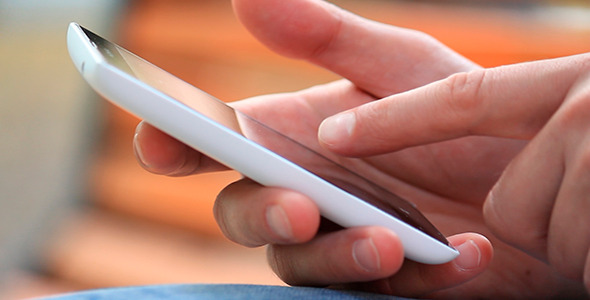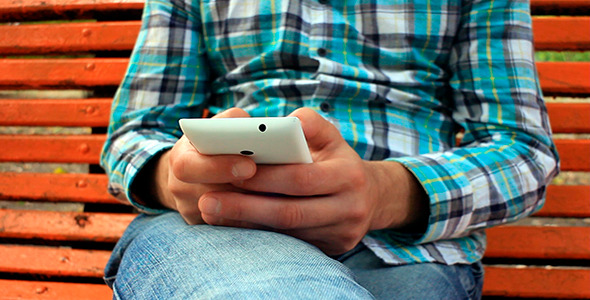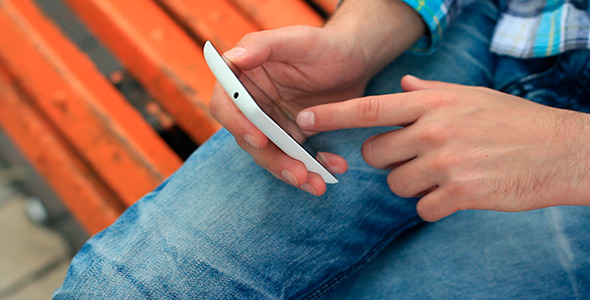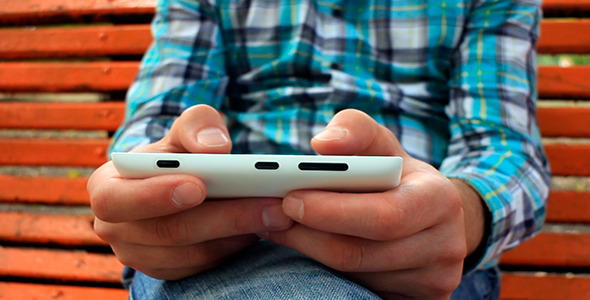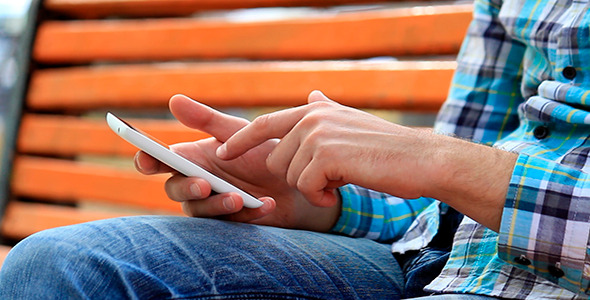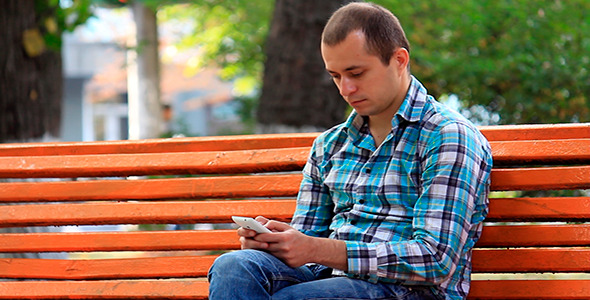 More Tags: phone, mobile, using, man, smartphone, hand, smart, holding, people, person, iphone, device, screen, texting, business, modern, male, lifestyle, technology, telephone, equipment, digital, communication, internet , message, finger, cellphone, touchscreen, cell, call, touch, keypad, work, looking, professional, sms, cellular, typing
Videos can be used in the transfer of modern technology, where you have to show the touch phones or computer, or of a corporate purposes.