Latest Updates…
• Added – 25/09/2017 – 100 FFX Text Animation Presets
• Added – 03/09/2015 – Supplemented by a more accurate description
• Added – Previews for all presets in the file "Read Me"
AWESOME 60 Text Animation Presets.
60 presets enough to change any of your video in any style. Tutorial on how to use attached !!!!!!!
Made on CS4 but you can play with them on what ever version above this! Enjoy | PLAY | Just do it )
Presets Pack for After Effects Cs4-Cs6 And CC Ready
" Spice up your Projects using This unique Presets, Create And Share With No Pluggins "
Featuring :
Musik Includes
Tutorial Included How To Include
No Pluggins , No Pre-Renders
Fast Render Time
Bonus from ffx
Preview List all Presets
Support and Free Update
Preview each preset in the file "Read Me"
*Note: Musik Used In Preview Included !!!  
New Mega Epic pack with 600+ Presets Available Now !!!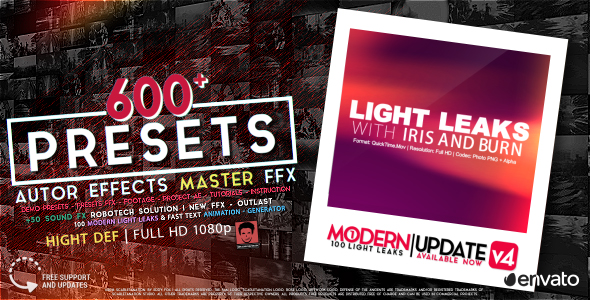 Also other FFX Presets
Some customer reviews…