Hello my Marvel friends!
I love Marvel Cinematic Universe and made a gift for all fans I watched the Infinity War in IMAX 3D and in the future there will be many projects based on the movie – trailers, logos and cinematic titles!
In this project you get 4 logos for an amazing price in 4K resolution (Ultra HD)!
I worked on these project for a month and tried to make everything as easy and fast as possible for you) Enjoy!

Project features:
NO Plugins Required! Yeah!
Video Tutorial included
A lot of comments and text markers in the project!
Separation layers by color for easy edits!
Fully Editable!
Cinematic 24 Frame Per Second (FPS)
Very easy to use! Really)
Awesome lenght – 0:50sec (length of all logos)
Duration of each – 0:15, 0:13, 0:10, 0:12
Modular structure
2 Imageholders (Logo Picture)
10 Textholders
Well organized compositions
Compatible with After Effects CS6, CC, CC2014, CC2015, CC2016 compatibility and higher versions.
UltraHD format 4k – 2160P and Cinematic 24 Frame Per Second!
Sounds included in the project and are already set up!
Included Resizable Render Compositions in 1080P Format (FullHD)
Audio track is not included but can be easily purchased and downloaded at the following: link 1, link 2, link 3, link 4
Fonts I've used in the project:
- Heroes-Assemble
- Avengeance
- Guardians
- Imperator
Please rate it
Thank you!
Screenshots(click for full screen view):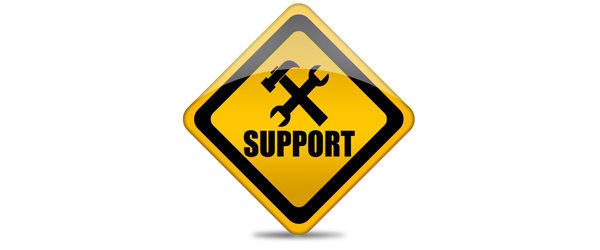 View portfolio(clickable):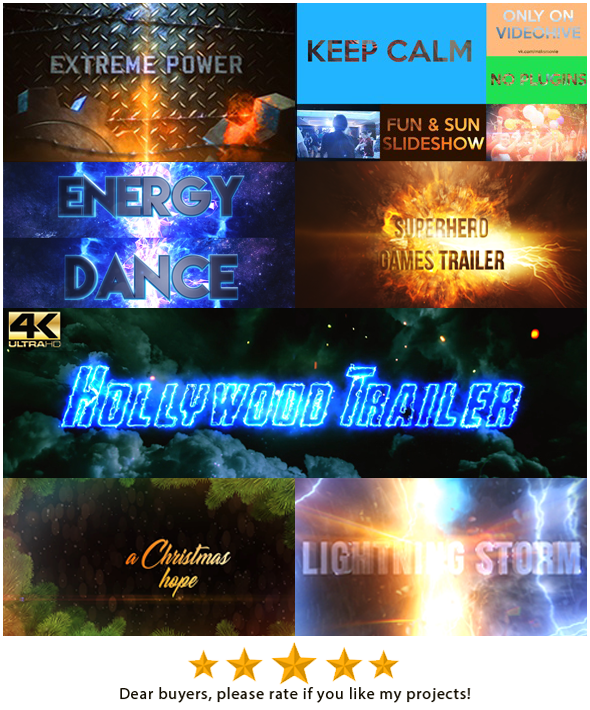 Click Follow me on Videohive!