Adobe After Effects CS4 HD package with 4 projects files. Great for LOGO animation (intro, outro, opener, trailer…). Classy way to highlight your company, work….
Just edit the text placeholder (you can hide it, if you want not to display it) and replace the logo placeholder and you are ready to render. The render Process is very very fast (on my i7 870 w 8 Go Ram and Win 7 Pro 64bit: 1 min 45 sec). No third-party plug-in needed. Detailed PDF Help file included; very easy and fast to customize… ready to render in a few minutes…
Are you stepping into the world of motion graphics? Do you need an opening animation for your company logo? Logoreflections is a project made as a template for amateur or professional (I hope so… hum…) motion graphic artists. It's extremely easy to change and customize. Add your own text, logo and edit color presets. This whole project can be customized in numerous ways. Your imagination will be your only limit.


This package includes three different projects. The second one comes with two aep files (with and wo 3d cubes particles).


Please, DON 'T FORGET TO RATE THIS PROJECT .


For the preview I used the great music track "Heartbeat Rainy Loop And Logo" of the high talented author Plactic3 (This track isn't included in this package. You can listen to/buy it by clicking on the below picture).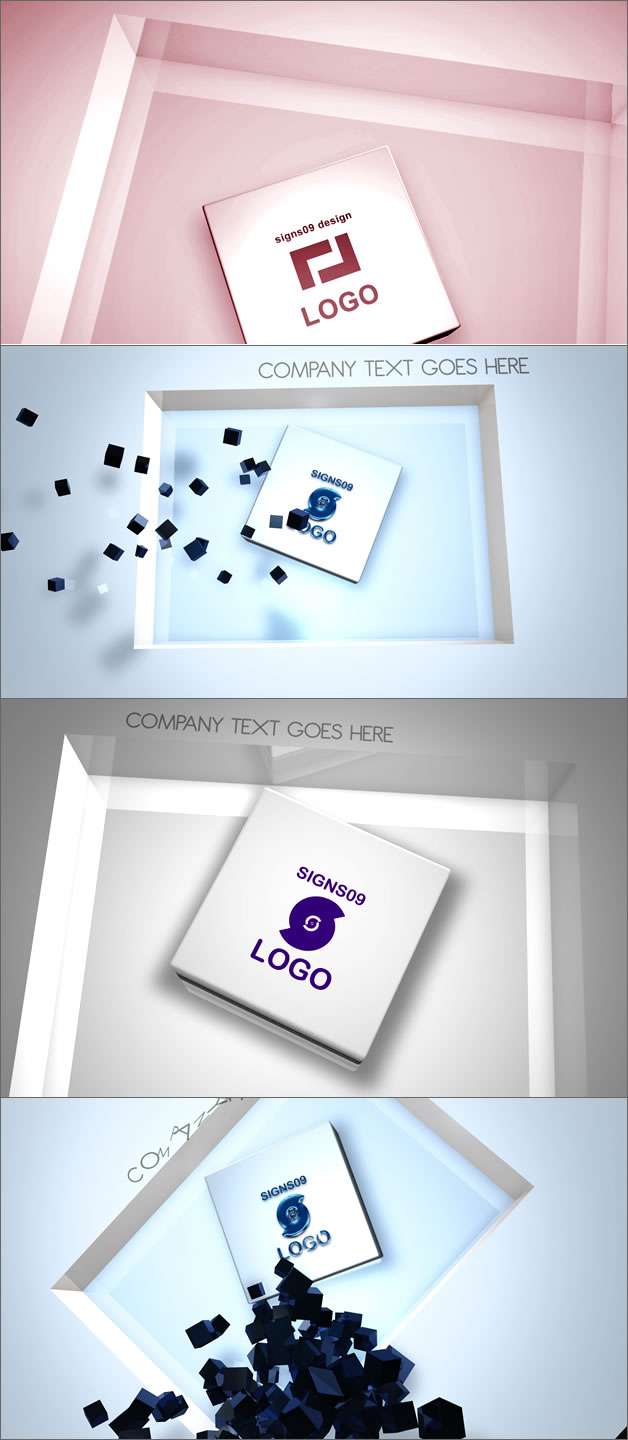 3d, reflections, logos, c4d, opener, intro, outro, opener, classy, elegant, company, promotion, promote, glossy, boxes, flying, reflections