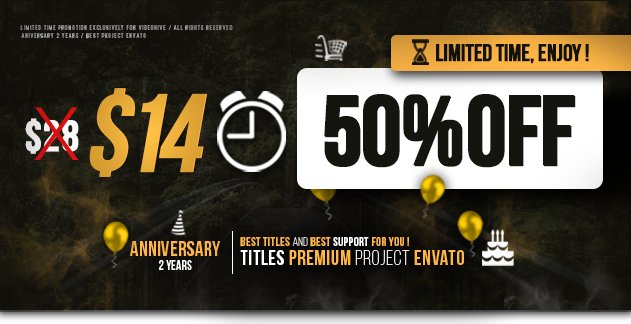 Gold Simple Titles and Lower Thirds for Final Cut Pro X
NOW AVAILABLE also for FINAL CUT PRO !!!
Compatible with Apple Motion 5.2.1 and Final Cut Pro X 10.2.3 or newer Easily to customize with Published Parameters: Drop Shadow, Position on Screen Color Control, Text Control, Duration Control, Shape Controls and others.
All scenes have different animations
Easy to customize project and well organized
7 Video tutorial included (Full HD) – Showing step by step.
Very Fast Render
No plug-ins required
Links to download the font included in the package
Music Inspiration, not included in project.
+ 6.500 satisfied buyers in the After Effects version
Item was featured on VideoHive and Top 20 of 2016 and 2017 Envato. Project champion of sales and satisfaction in the sector "Titles – After Effects", several highlights and quality awards !
@ All Rights Reserved JoelStarling - Contact the Envato Market Help Team

Support: joelstarling@live.com >