Intro Insignias Pack
Hello again! This is my new project, which contains 20 beautiful intro insignias – 4 types with 5 variations of each!
Easy to offset IN and OUT animation. Use it in your wedding videos, travel reports or any else

Main Features
20 unique insignias
Clean, smooth animation
Easy to offset IN and OUT animation
Individual color controls
Included vintage look, vignette and film burns presets
No plugins needed
Detailed video tutorial
CS4 and higher
Screens (Click on the image to see fullsize)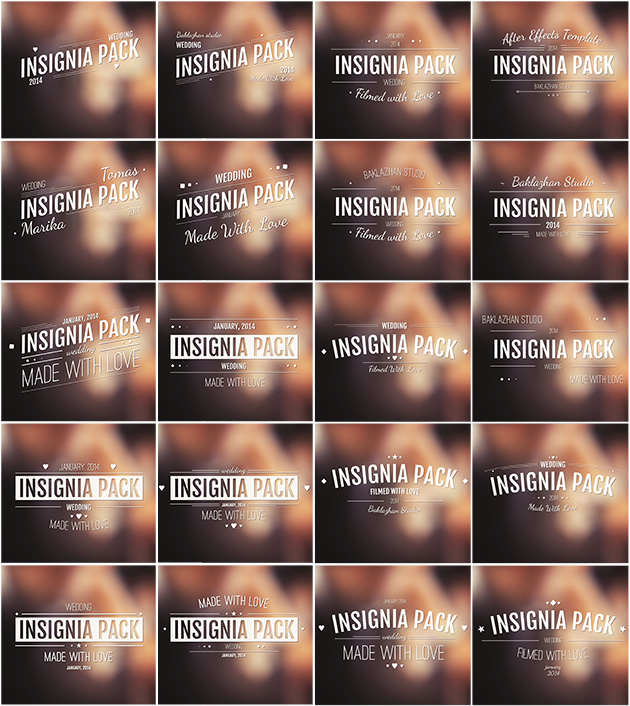 Other
Fonts, used in project, you can download here:
Beautiful video, used in preview are not included, you can find it here:
Feedback & Customization
If you like this template please don't forget to rate, thanks!
If you don't know about using Adobe Aftereffects or you want to customize this template contact me using contact form in my
user page