Adobe's digital publishing platform InDesign is a desktop publishing software used by hundreds of thousands of designers worldwide.
InDesign is a great for working with periodical publications, posters, and print media. In this collection we will take a look at professionally designed InDesign templates for magazines, resumes, brochures, flyers and newsletters.
InDesign Magazine Templates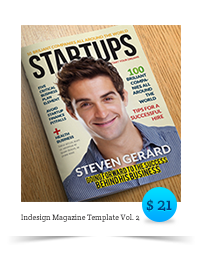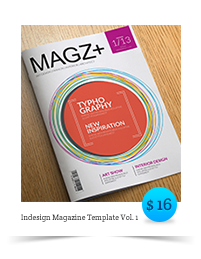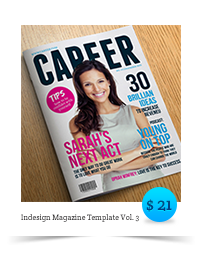 From A4 to trifold , you can find various magazine templates on GraphicRiver, that you can easily customize to launch a print magazine.
InDesign Resume Templates
On GraphicRiver you can find over 1300 Resume templates. From Microsoft Word to InDesign you can find resume templates in various formats on GraphicRiver.
InDesign Brochure Templates
Launch effective marketing campaigns with these highly customizable brochure templates from GraphicRiver.
InDesign Flyer Templates
Promote your event and parties with professionally designed InDesign flyer templates.
InDesign Newsletter Templates
Download professionally designed, highly customizable InDesign newsletter templates from GraphicRiver.
---
423 Sales $13

230 Sales $12

44 Sales $11

26 Sales $10

554 Sales $26

29 Sales $45

10 Sales $10

19 Sales $13

172 Sales $8

153 Sales $8

193 Sales $8

390 Sales $4

87 Sales $6

249 Sales $8

179 Sales $20

458 Sales $14

529 Sales $6

1966 Sales $8

143 Sales $11

129 Sales $23