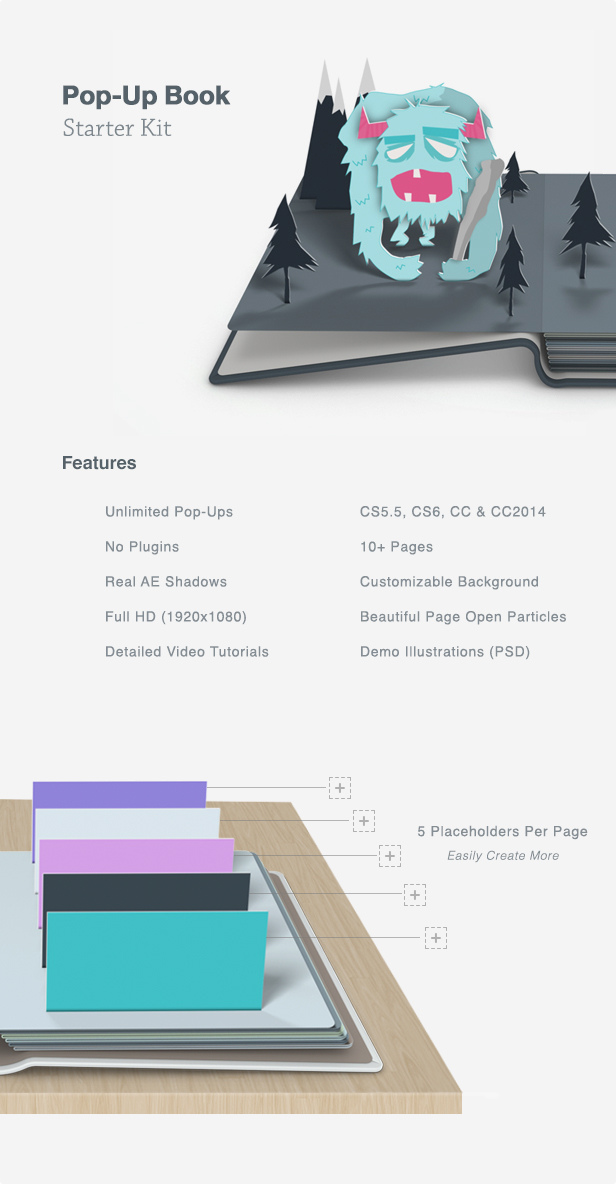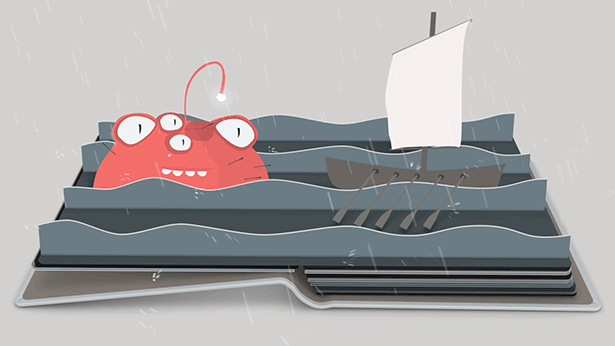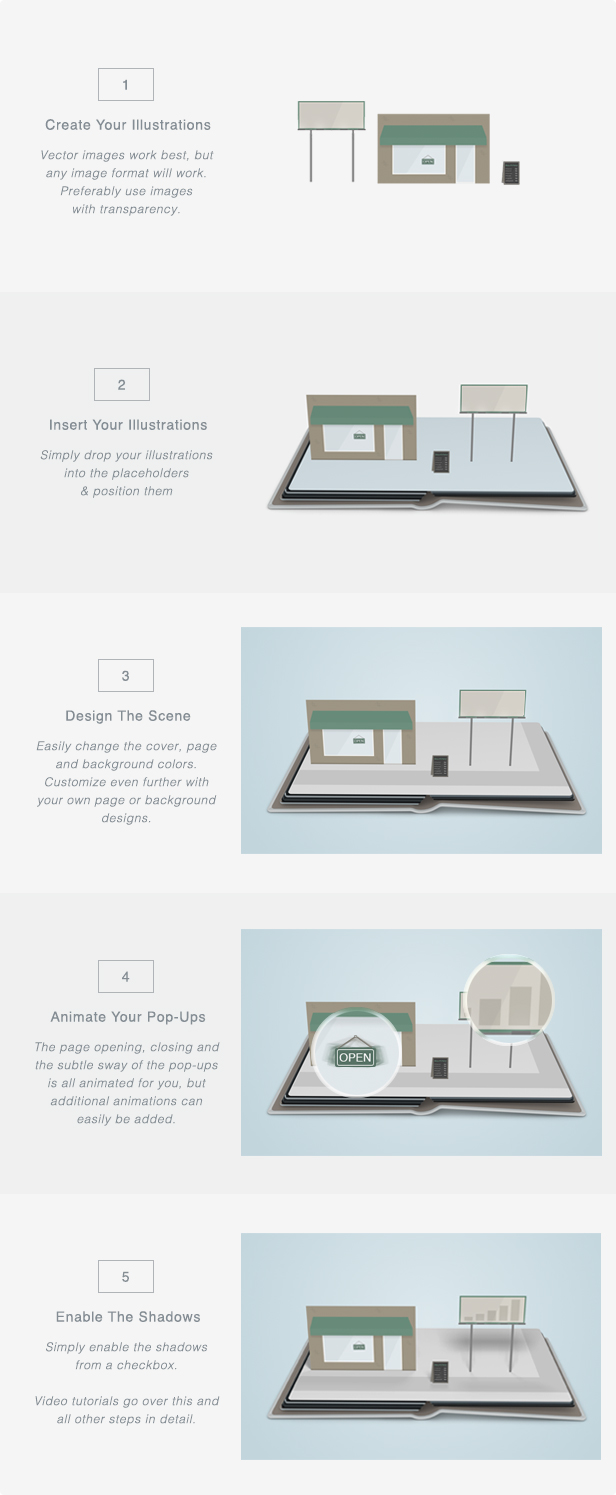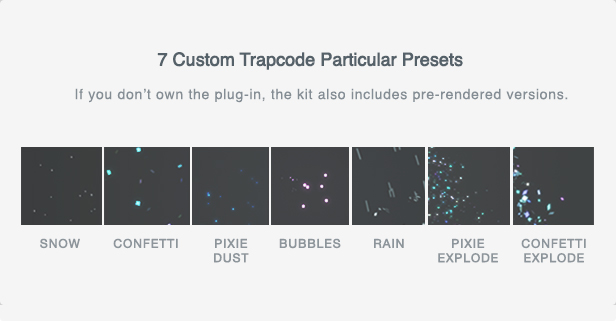 Pop-Up Book Starter Kit features everything you need to create a stunning pop-up book. With a completely customizable scene, cover and 10 pages to fill with your own pop-ups, it's an easy and creative way to bring your story to life!
Check out the Pop-Up Book Starter Kit HD Preview
Testimonials
Excellent Support, and Easy To Create Your Own Pop Up Book Through this nice Starter Kit! Highly Recommend!!
- mark0313
This AE project is mind blowing! The look and feel of the pop-up book shows high quality work has gone into creating this template. I could watch this animation over and over again! Very easy to use in AE with great tutorial support. The author Thomas is quick to answer any questions you may have. I would highly recommend purchasing this project and any other work produced by Thomas.
- DoodlerAnimation
Great idea, great tutorials, easy to follow project and incredible customer support! 5 star product! Will be buying the extended license!
- espressoeducation
A quality product from a quality designer. If you're looking for a pop up book template, well this is it. Incredible detail, customizability, ease of use, support and a quality, beautiful output at the end of it. Will definitely use for other projects. Thanks so much, an absolute bargain for what you get.
- leo16983
Features
3 Intro Variations
Cover, Pages & Background Colors Editable via Sliders
Unlimited Pop-Ups Per Page.
After Effects CS5 & CS6 Compatible
No Plugins Required
7 Trapcode Particular Presets (5 Loopable)
Pre-Rendered Trapcode Particular Presets Included
All Illustrations from Demo (PSD)
FullHD (1920×1080)
Video Tutorials
New Features
QuickFlip – A quick page turn right to page 5 of the book. Also links up to page 6!
Zoom – A second camera angle zoomed in on the page.
Page Design – Add your own design or texture right to the pages.
Page Shading – Control the amount of shading on the pages.
Trapcode Particular Presets Included
Rain
Snow
Pixie Dust
Bubbles
Confetti
Pixie Dust Explode
Confetti Explode
Note: All presets also come pre-rendered, so if you don't have Trapcode Particular you can still use the presets!
Music
First and last song used in demo: Happiness by TornadoMan
Second song used in demo: Epic Battle by MidiCable
Third song used in demo: Spooky by musicalsolutions
Fourth song used in demo: High Seas Adventure by InLight
Fifth song used in demo: Sexy yet Sad R&B synth jam by jmyedgar
Sixth song used in demo: Christmas by SilverHoof
Seventh song used in demo: New Years Pop Dubstep Dance Track by Difourks